BOX VANS
Having been successfully tried and tested, Montracon's Box Vans are adaptable, strong, flexible, and reliable. Designed for ease of loading/unloading they maximize usage while minimizing whole life costs. The Montracon's Box Van has sub-frames all-welded to resist side impact damage and optimum interior capacity is achieved through construction methods that retain inherent strength. Bearing the user in mind, Montracon's many unique features make our GRP vans the operators' first choice for quality that lasts.
High gloss finished sidewalls, both inside and out
Strength in the construction
Straight and step-frame chassis variants
Ample kick strip and load restraint options are available
EN12642XL rating
Really Useful Products said:

"It is not just the quality of the trailers from Montracon that keep us coming back and ordering more, but the whole package. It is important for us to have a reliable trailer partner in our business, and Montracon is definitely that."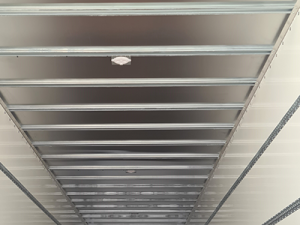 INTERNAL LIGHTING
Our Box Vans come with 3 internal LED lights to ensure the loading space is kept well lit. Should you have a requirement for more lights to be fitter, or prefer another lighting system, please contact the team to learn more.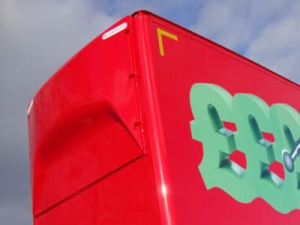 FUEL SAVER OPTIONS
Montracon offers several fuel saver options including curved roof and trailer sides that taper at the rear, bulkhead deflector, vortex generators, side skirts and many more.
LOAD RESTRAINT OPTIONS
Load security restraint options include Spring-loaded shoring bars, Garment carrying systems, Floor/roof lashing points and much more.  Contact our team today to discuss your requirements.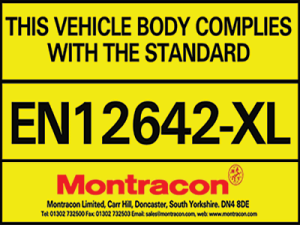 ENXL APPROVED
To increase load security the Montracon Standard Box Van has full EN12642XL approval and EN12641L. Want to know more about ENXL? Click here to visit our FAQ's where we explain everything you need to know.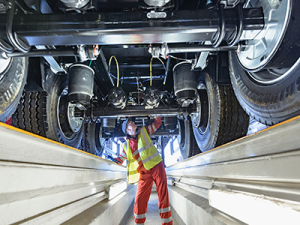 COMPREHENSIVE WARRANTY
Our standard trailer warranty periods and terms are amongst the best in the industry. In the unfortunate event of a trailer breakdown, you need to have the peace of mind that support is at hand to get you moving again.