RG Fenn takes delivery of its first batch of Montracon Curtainsiders
The curtainsiders are 4.5m in overall height and EN 12642-XL Postless in design; offering a clear unhindered side access in a trailer tailored to suit RG Fenn operational requirements. In addition, Montracon worked with RG Fenn ensuring corporate identity was maintained with Fenn's latest colour scheme and livery requirements. The roll out of this new livery and corporate image is almost complete and it is aimed at underpinning RG Fenn's already recognised reputation.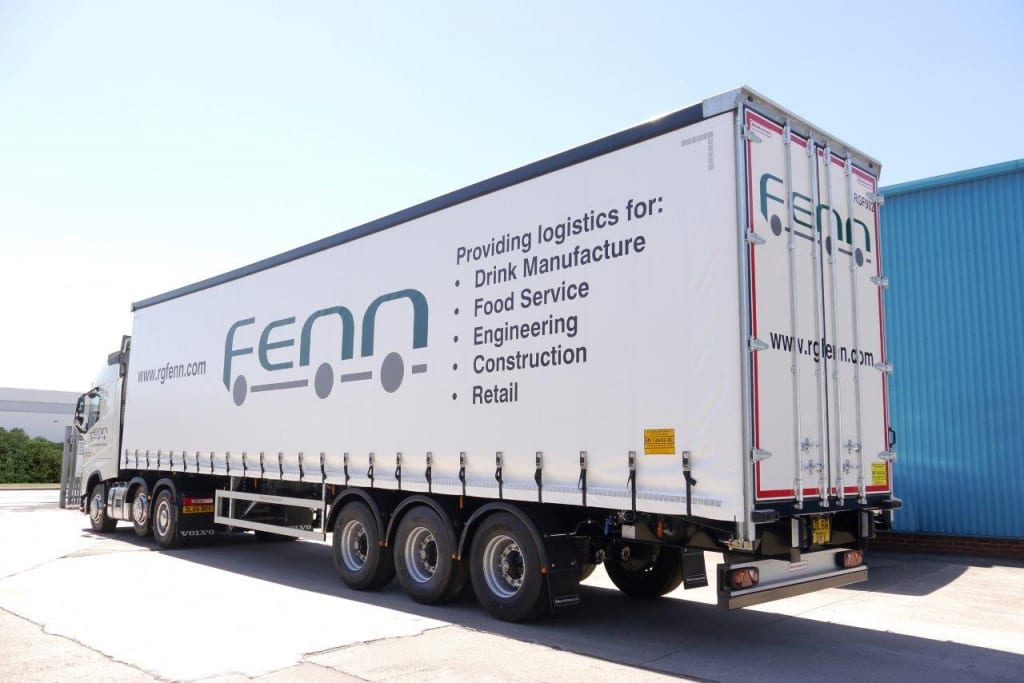 RG Fenn provides transport and supply chain services from its base near Burton-on-Trent for a number of clients in the food and ambient sectors right across the UK. It has a fleet of artic and rigid units in both box and curtain side formats that allow for a huge degree of flexibility in the type and scale of product handled. It was proud to take delivery of three new curtain side units from Montracon, who provided a great product at a competitive price.
Gary Major, RG Fenn's MD commented; "This highly visible livery gives us a better presence on the road , very proud of this, it's simple and stylish and stands out from the crowd! – Thanks Montracon! We look forward to a mutually beneficial future."
If you need a trailer with Strength, Quality, and Durability Montracon is the trailer manufacturer for you. Whether you're looking for new or used, parts or repairs Montracon has it covered. If you would like to find out more about how Montracon can support you, click here or give us a call on 01302 732500.