Montracon have new trailer stock ready and waiting for you to drive away today
In 2005 Montracon adopted the principle of building new trailer stock. This still continues to the present day, where Montracon build limited stock amounts of each of its product range, in various specifications and colours.
The purpose of Montracon's new trailer stock is designed around their customers' needs. The stock is there ready and waiting for you when you need it. The beauty of this policy is that Montracon are always replenishing its stock. If we don't have the right trailer today, its worth coming back periodically to see what is available.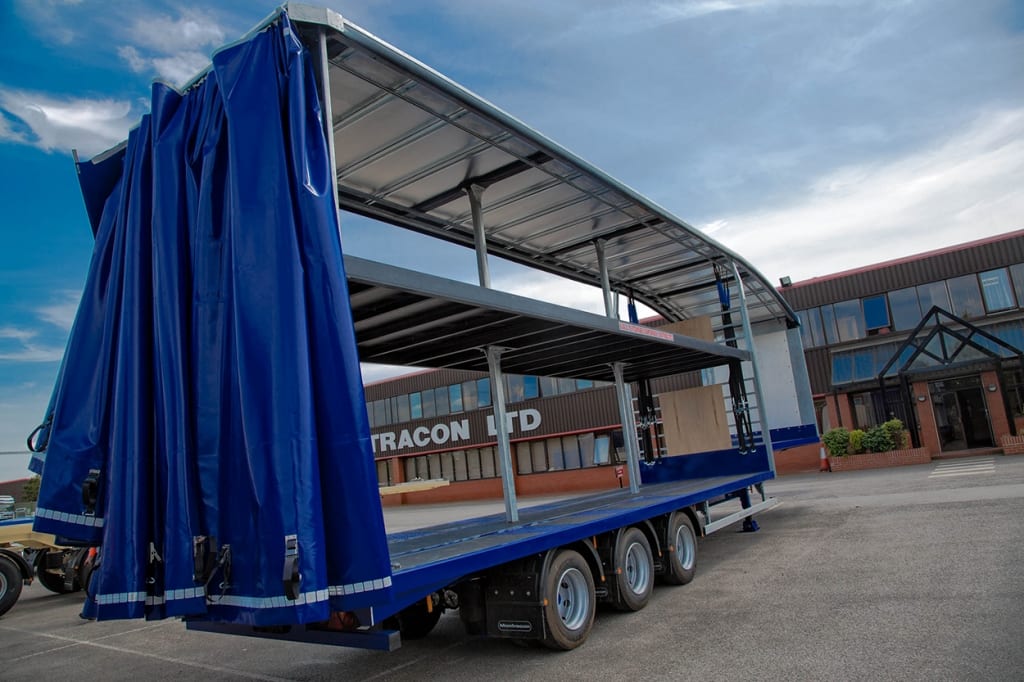 As well as this, a key benefit of purchasing new trailer stock with Montracon is the after sales support that you receive as part of Montracon's one stop shop approach to trailer manufacturing. Some of these services include warranty and support, finance support, a dedicated parts service and repair centre.
Montracon have been out and about and promoting the benefits of the new trailer stock, visiting companies nationwide, as well as attending trade shows. During this time, a lot of questions get asked about our new stock product range.
With this in mind Montracon's Sales and Marketing Director, Phil Ashton, has compiled a Q&A of some of the most popular questions that have been asked of the Montracon sales team and staff.

What trailer types do you have in stock?
We have various trailers ready for collection in our stocked range, including Curtainsiders, Box Vans, Flats, Machinery Carriers, Tippers and more. These can be explored on our new stock page on our website.
What specifications are available?
We have many types and sizes available. From 4.2m overall height curtainsiders up to 4.650m tall-boys. There are flats, PSK's and numerous specifications of the very successful MT45 machinery carrier. Come and find your perfect trailer match on our new stock page. There you will find details of the stock available, what is coming through and the specifications on each.
Why buy with Montracon?
Montracon manufactures high-quality trailers right here in the UK. In addition, we ensure that every trailer we produce has Quality, Strength, and Durability Built In. But don't just take our word for it. A glance across the national trailer fleet demonstrates clearly that Montracon trailers are chosen regularly by all, from major high street names, leading supermarkets chains and major logistics providers.
Can I drive away today?
All of our stocked range is ready and waiting for you. What's more, if we don't have the trailer in stock right now rest assured there will be one rolling of the production line soon. With our on-going stock programme we are committed to providing a unique purchasing experience built with your business needs in mind.
Is Finance available?
Yes! We offer finance on our entire trailer range though our sister company Ballyvesey Holdings Limited. Ballyvesey Finance can tailor optimum solutions for customers and syndicate deals if necessary to ensure 'hassle free' sourcing of funds. Customers range from 'new starts' to 'large corporate' bodies and £100+ million of business has been processed involving over 3,500 trucks, trailers, vans and cars thus far. Ballyvesey Holdings Ltd trading as Ballyvesey Finance are authorised and regulated by the Financial Conduct Authority (FCA No. 654868)

If you need to ask any more specific questions about Montracon's new trailer stock then visit our website to see what's available, an example can be seen below, or why not give us a call on 01302 732500 (opt 1).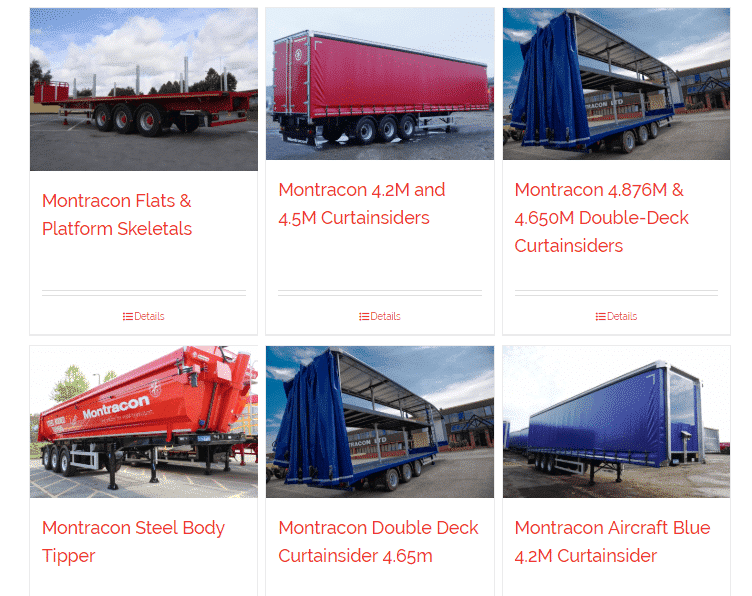 Montracon's new trailer stock is a popular product for our customers, not just because of the immediate availability, but it is also down to the quality of the workmanship and the after sales care that Montracon provide. Montracon's company motto is 'Quality, Strength, Durability Built In' and this transcends into every product that Montracon manufacture.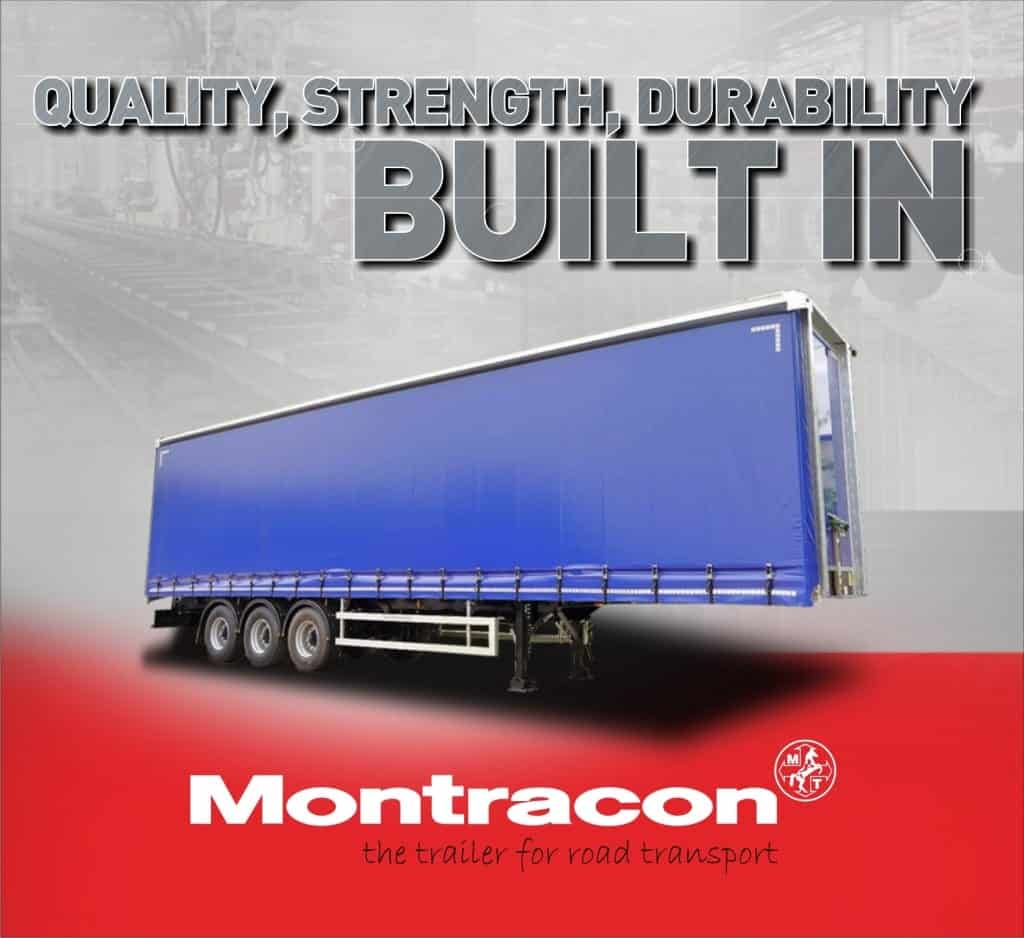 Montracon's new trailer stock customers are happy to endorse the quality of the products, here is just what one of Montracon's satisfied customers had to say:
"Montracon is very competitive and the trailers we already have are certainly well up to the job, hence why we keep coming back for more. Montracon trailers have a reputation for their strength and longevity. We work the trailers hard and they have definitely stood the test of time"
Montracon are committed to providing quality products for our customers and we are regularly putting out articles and updates on our products that we feel our customers will find beneficial. Whether it's a new product range or new service we are offering we'd like you to be the first to hear about it.
What's more is that you will receive a free gift when you sign up. So if you would like a FREE Montracon notebook and pen and hear more about our products, then click the advert below.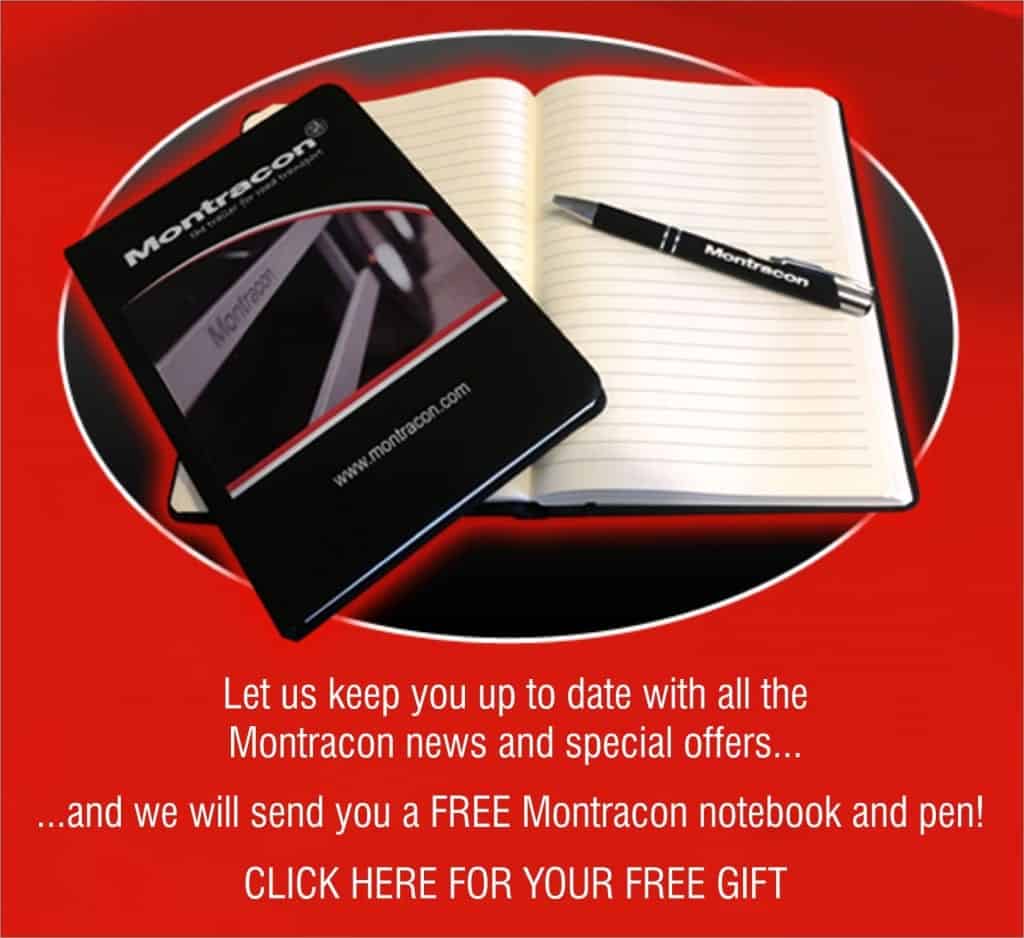 Finally, if you have any questions about Montracon's New Trailer Stock please email us on sales@montracon.com or ring us up on 01302 732500 (opt 1), alternatively have a more in depth look at our new website here.