CONSTRUCTION SPEC TRAILER (BRICK & BLOCK)
The Montracon Construction Spec Platform (Brick n Block Trailer) has a wide range of options including fixed rear and centre mount or rolling cranes, dropsides, mesh, curtainsides and much more. The Construction Spec Platform is extremely robust with its heavy-duty chassis capable of carrying loads up to 39tonne.
Roll along / fixed mounted crane
Rear steer options
29mm hardwood flooring
Drop sides or curtain option
Bolted construction
Really Useful Products said:

"It is not just the quality of the trailers from Montracon that keep us coming back and ordering more, but the whole package. It is important for us to have a reliable trailer partner in our business, and Montracon is definitely that."
CRANE OPTIONS
Our construction spec trailers can be fitted with either fixed or rolling cranes. These cranes can be mounted in numerous positions such as front, rear and or centre.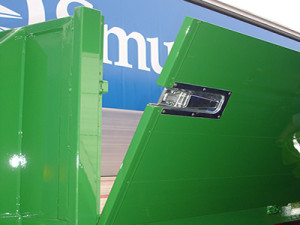 DROPSIDES
The Montracon Construction Spec Trailer has a number of dropside options to meet your requirements such as; steel, aluminium, curtains, mesh, wood and much more. Contact our team today to learn more.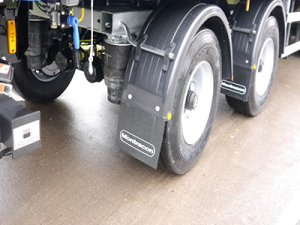 REAR STEER
The Montracon Construction Spec platform trailer can be fitted with two different steering systems including self-steer or command rear steer. These steering all assist with manoeuvrability when in urban environments. Contact our team today to learn more.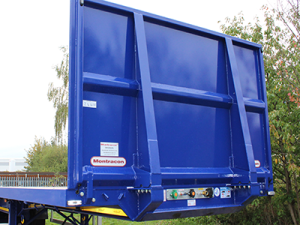 ENXL HEADBOARD
To increase load security this trailer can be fitted with an EN12642XL headboard. Want to know more about ENXL? Click here to visit our FAQ's where we explain everything you need to know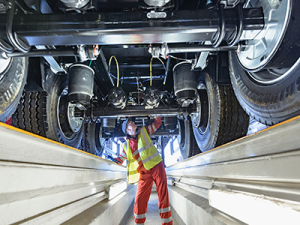 COMPREHENSIVE WARRANTY
Our standard trailer warranty periods and terms are amongst the best in the industry. In the unfortunate event of a trailer breakdown, you need to have the peace of mind that support is at hand to get you moving again.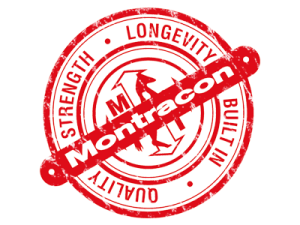 QUALITY, STRENGTH, LONGEVITY
 Montracon's production excellence is founded on solid engineering principles, with QUALITY, STRENGTH, LONGEVITY being the company's underlying values.