ROLLING BOGIE SKELETAL (RBS)
Our range of standard fixed length Skeletals that carry I.S.O containers is complemented by our Rolling Bogie Skeletal (RBS) trailer, designed to operate with the 13.6m container and 45' American container in addition to the standard I.S.O boxes. So whether you operate with a 20' or a 45' container, you can load and offload at the rear while remaining within legal restrictions when in running condition. Our skeletals are manufactured to the highest standard, using only the highest quality materials at our factory in Mallusk, Newtownabbey. If you would like to know any more information, please reach out to our team by clicking here.
Suitable for 20′, 30′, 40′ and 45′ plus 13.6m intermodal containers
Pull-out galvanised underrun bar and front coupler housing as standard
Fixed length chassis or rolling bogie
Really Useful Products said:

"It is not just the quality of the trailers from Montracon that keep us coming back and ordering more, but the whole package. It is important for us to have a reliable trailer partner in our business, and Montracon is definitely that."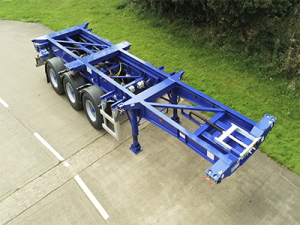 BOLTED CONSTRUCTION
To facilitate quick and easy repair of accidental damage our chassis are bolt-on construction., plus a five-year chassis/body warranty round off an overall package that in total adds up to a trailer that has an enviable, proven performance record across the road transport industry.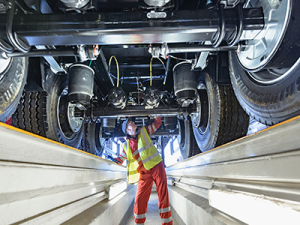 COMPREHENSIVE WARRANTY
Our standard trailer warranty periods and terms are amongst the best in the industry. In the unfortunate event of a trailer breakdown, you need to have the peace of mind that support is at hand to get you moving again.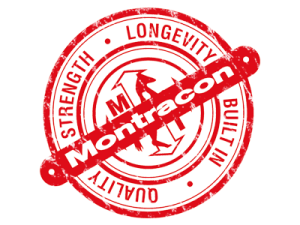 QUALITY, STRENGTH, LONGEVITY
 Montracon's production excellence is founded on solid engineering principles, with QUALITY, STRENGTH, LONGEVITY being the company's underlying values.