COIL WELL FLAT PLATFORM
The Montracon Coil Well Flat Platform Trailer is designed to carry steel coils and other loads that require a well. The Coil Well Flat trailer is manufactured in the UK using the latest manufacturing techniques and technology. All of our trailers including the Coil Well Platform trailer are built with Quality, Strength, and Durability built-in. Just like all our trailers, we have many options to chooses from to ensure the trailer meets your exact requirements.
Bolted Construction
Post & Sockets
Sliding body option
EN12642XL rating
Fall arrest options
High residual value and much more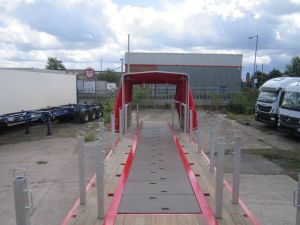 Really Useful Products said:

"It is not just the quality of the trailers from Montracon that keep us coming back and ordering more, but the whole package. It is important for us to have a reliable trailer partner in our business, and Montracon is definitely that."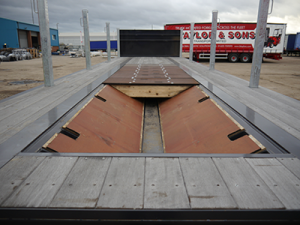 WIDE WELL
To ensure maximum safety the Montracon Coil Well Platform trailer has wide centre beans to maximise the loads centre of gravity. In addition, when the well is not in use, we can provide covers to avoid any slips, trips, or falls.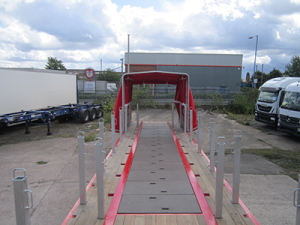 SLIDING BODY OPTION
The Montracon Coil Well Platform trailer can be fitted with a sliding body to quickly and easily cover the loads from the elements. Contact our team today to learn more about this option or click here to read more.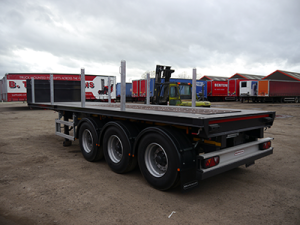 POST & SOCKETS
Our Coil Well Flat Platform trailer is supplied as standard with 12 posts and sockets with convenient storage options. In addition, we can also fit recess twistlocks to carry the full range of ISO containers.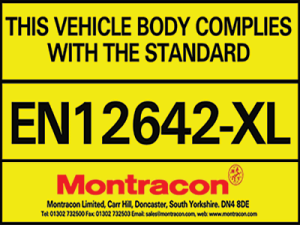 ENXL APPROVED
To increase load security the Montracon Coil Well Flat Platform trailer has full EN12642XL approval. Want to know more about ENXL? Click here to visit our FAQ's where we explain everything you need to know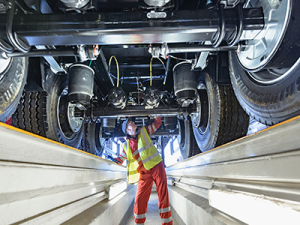 COMPREHENSIVE WARRANTY
Our standard trailer warranty periods and terms are amongst the best in the industry. In the unfortunate event of a trailer breakdown, you need to have the peace of mind that support is at hand to get you moving again.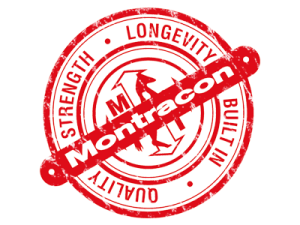 QUALITY, STRENGTH, LONGEVITY
 Montracon's production excellence is founded on solid engineering principles, with QUALITY, STRENGTH, LONGEVITY being the company's underlying values.