Register your Montracon Warranty 
Our Commitment to Quality
Customer care and satisfaction is paramount to Montracon. Our standard trailer warranty periods and terms are amongst the best in the industry. For the avoidance of doubt the terms and conditions of Montracon's warranty do not restrict or affect your statutory rights, nor do they supersede the standard terms and conditions of sale a copy of which can be found here
Warranty Registration
In order for the trailer/component warranty to be valid the equipment must have been commissioned by a Montracon or an approved Commissioning Engineer (for relevant equipment only) and the trailer must be registered with Montracon within 30 days of delivery/commissioning. Warranty will be deemed to be valid from date the trailer is paid for or date in service whichever is first; subject to the post sale, trailer registration process having been completed with Montracon Customer Services.
To make sure your trailer warranty is valid it is important that you complete the form below.
STEP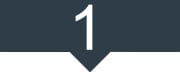 Please read our warranty terms & conditions.
If you haven't already,

click here.
STEP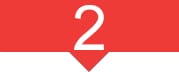 Register your warranty within 30 days.
Simply enter your details below.
If you ever need to contact us, feel free to give our dedicated
customer service team a call on 01302 515426
Montracon
Why Longer Semi Trailers are the wise choice when it comes to road trailer transport Longer semi trailers have been part of UK roads since 2012 to explore their benefits and potential impact on [...]
Montracon
Montracon have a new 4.2m Tri-axle GRP Box Van ready and waiting Looking for a brand new tri-axle GRP Box Van trailer? As well as a range of brand new curtainsiders, flats and fridges [...]
Montracon
Montracon deliver brand new postless curtainsiders for local logistics company Maris Logistics Maris Logistics are a family run business and have been in full operation since 2014. Providing comprehensive 3rd party logistics Maris are [...]