Our Locations
With Montracon's head office in Doncaster and it's Manufacturing sites at Doncaster, England, and Mallusk, Northern Ireland, that have distinguished track-records of trailer production, each Montracon site works in harmony with a highly skilled and experienced workforce building what is probably the widest range of trailers available from any of the major European players.
In addition to its state of the art manufacturing facilities, Montracon has a dedicated refurbishment and repair facility near York, England which offers accident repairs, refurbs (all makes and models) fabrication or bodywork repair and repaint or livery upgrades. To complement its aftersales service Montracon also has numerous parts depots located throughout the country which provides ALL makes of trailer parts.
Doncaster – Head Office
Montracon's head office is situated in the heart of Doncaster just off the M18 corridor, Montracon purchased a 21-acre site on Carr Hill in 198. Since opening Montracon has continually invested in the site including the recent £5million pound state of the art semi-automated shot blast and paint facility which is seeing steady improvements in its production flow and processes.
Doncaster is the home to some of Montracon's most well-known products such as Curtainsiders, Double Decks, Box Vans & Fridges creating a centre of excellence for all its bodied product offering.
If you would like to visit our centre of excellence here in Doncaster click here to register your interest in a factory tour.
Ireland
Montracon first started building trailers back in 1977 from a small warehouse in Mallusk, Newtownabbey – Northern Ireland. Due to the growing demand for its products and services, just some 3 years later Montracon built a 36,000 square foot factory adjoining the original site to allow for increased production. It is at this very same site that today Montracon's Flat, Skeletal, Tipper, Rigid-Beavertails, and Machine Carrier products are manufactured.
Montracon Repair Centre Wilberfoss
In 2008 Montracon purchased another site for a dedicated accident, repair and refurbishment centre. Based in Wilberfoss, York this centre provides a practical service for repairing, refurbishing and MOT preparations for all makes of trailers.
If you would like more information about the services we offer click here or call 01302 732500.
Used Trailer Centre
Woodville is home to Montracon's Used Trailer division where there is access to a wide range of used trailers for sale. By using the Ballyvesey Used Locator website you can access our current stock 24/7. Whether you are looking for ambient or refrigerated trailers, Montracon has a wide range of used trailers to meet your requirements. We also deal in a variety of makes and models so well. If you can't find the trailer you want in the market place please ring 01302 732546 and we will do our best to help.
Let us keep you up to date with all the latest Montracon news and special offers…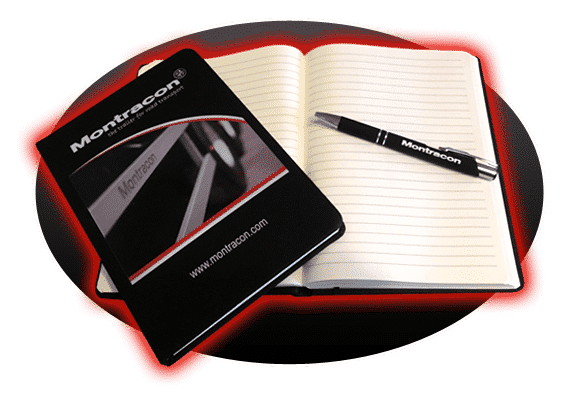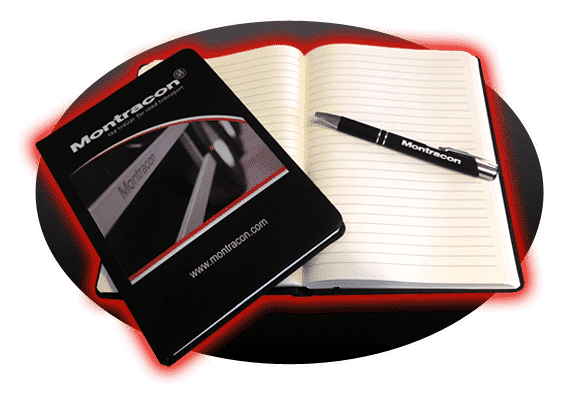 …and we will send you a FREE Montracon notebook!
"I am over the moon with our new trailer. It's working great and the rear steer feature is worth every penny. I'd like to say a big thank you to everyone at Montracon. The sales and engineering team worked with me to make sure the specification met with my requirements."
"I'm extremely happy with the quality of the curtainsiders that we receive from Montracon. Not only are the trailers of the highest quality, but the level of service really makes a difference as well. It's fair to say that the quality that Montracon provide really does fit in with our core brand values."
"Montracon is very competitive and the trailers we already have are certainly well up to the job hence why we keep coming back for more. Montracon trailers have a reputation for their strength and longevity. We work the trailers hard and they have definitely stood the test of time"
"It is not just the quality of the trailers from Montracon that keep us coming back and ordering more, but the whole package. It is important for us to have a reliable trailer partner in our business, and Montracon is definitely that."
"As a heavily customer focussed business it is important that our supply chain mirrors our values. Montracon has proven to do just that, not only with a strong product but backed up by good service delivered by good people. These are the reasons that we will buy more in the future."
"Gap Group has been a Montracon customer for the last couple of years. The trouble we have is finding a decent bodybuilder that is willing to meet our standard. What we want isn't bespoke; it's the build quality that we want. Montracon communicate with us right through the build process and communication is key. They deliver driver training, which is important to reduce road traffic incidents as well as improve health & safety."
Montracon
The MT45 is proving to be a popular choice with a lot of operators within this market sector. On a day-to-day basis, our dedicated engineering team is making further developing the MT45 product range to ensure maximum [...]
Montracon
Transport events across the UK & Ireland are fast approaching! This gives us the perfect opportunity to showcase the latest innovation from the Trailer for Road Transport!We would like to officially invite you to join [...]
Montracon
As one of the leading trailer manufacturers in the UK, Montracon uses its vast buying power to purchase OE and aftermarket trailer parts at reduced prices. From corner caps to full side panels, lighting to [...]