DOUBLE DECK CURTAINSIDER
For maximum cubic capacity, Montracon offers the Double Deck Curtainsider trailer either as a straight frame or the more popular step-frame design. The Montracon Double Deck Curtainsider also comes with a sloping front design equipped as standard and offers a reported fuel consumption saving of up to 10% against a normal Curtainsider of the same overall height.
The Montracon Double Decker Curtainsider with wrap around curtains option is ideally suited for pallet hub operation. Also removing the rear doors and making the rear bulkhead solid makes a considerable difference to payload and to the fuel efficiency of the trailer.
Maximum cubic capacity
Bolted construction – to facilitate quick and easy repair of accidental damage
Fuel saver curved front roofline provides in excess of 10% fuel saving
High quality 900g/m2 2×2 weave welded strap curtains with Montracon designed heavy-duty buckle.
¾ or full-length 2nd deck
EN12642XL rating compliant
Load security restraint options inc. Straps, Nets, Kites, and retractable strapping systems
Really Useful Products said:

"It is not just the quality of the trailers from Montracon that keep us coming back and ordering more, but the whole package. It is important for us to have a reliable trailer partner in our business, and Montracon is definitely that."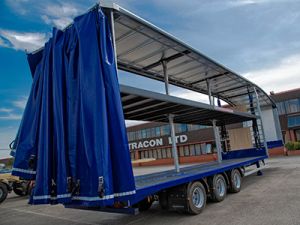 WRAP AROUND CURTAINS
The Montracon Double Deck Curtainsider comes standard with wrap around curtains, revealing a full clear side aperture. If this option isn't for you, we can offer a number of rear-door options to suit.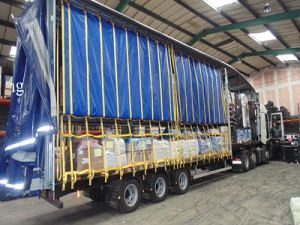 LOAD RESTRAINT OPTIONS
Load security restraint options inc. Straps, Nets, Kites, and retractable strapping systems. Contact our team today to discuss your requirements.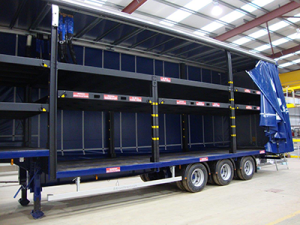 HEIGHT & DECK OPTIONS
Our Double Deck Curtainsiders are available in heights up to 4.876M and internal deck heights can be fixed at your required height.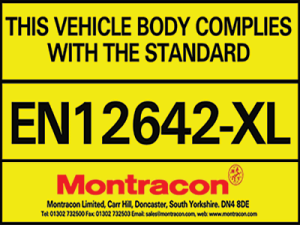 ENXL APPROVED
To increase load security the Montracon Double Deck Curtainsider has full EN12642XL approval and EN12641L. Want to know more about ENXL? Click here to visit our FAQ's where we explain everything you need to know.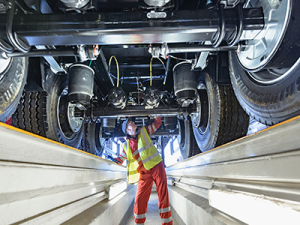 COMPREHENSIVE WARRANTY
Our standard trailer warranty periods and terms are amongst the best in the industry. In the unfortunate event of a trailer breakdown, you need to have the peace of mind that support is at hand to get you moving again.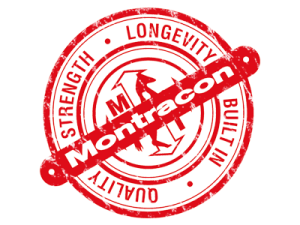 QUALITY, STRENGTH, LONGEVITY
 Montracon's production excellence is founded on solid engineering principles, with QUALITY, STRENGTH, LONGEVITY being the company's underlying values.