3 AXLE MACHINERY CARRIER (MT45)
The new Montracon 3 Axle Machinery Carrier (MT45) trailer offers maximum flexibility. With the facility of 'self' loading access platforms such as small electric scissors and smaller forklifts up onto the neck under their own power rather than winched on!
In the past, this would have meant two trailers, one suitable for access specification equipment and another for plant machinery. The MT45 is a truly versatile machinery carrier suitable to carry most product variants without the need for doubling investment in trailer purchase.
MT45 Carrier is offered with a shopping list of pre-engineered optional features that enable a customer to choose progressively just the right level of specification to suit their exact needs for versatility and flexibility.
For example, optional modules include outriggers, outrigger timbers, 5t capacity deck lashing rings to complement the side rave lashings, winch mounting plate and electric winch, numerous headboard options, choice of ramp options, and others. Contact our team today for a tailored quotation.
Plated up to 45-tonne gross trailer weight
1500mm galvanised neck, air-operated thus no manual handling
Low profile loading incline to rear and neck area
300mm heavy-duty side rave
BPW axles
Rear steer axle option
Pre-engineered optional features for versatility and flexibility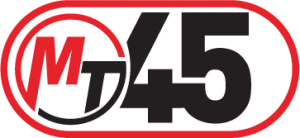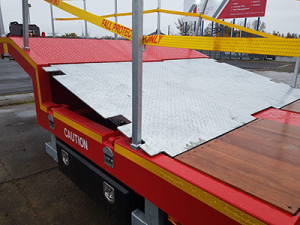 NECK RAMP
The 3 axle machinery carrier (MT45) has a 1450mm air neck ramp. This neck ramp reduces the amount of manual handling drastically vs using clip-on ramps and can be operated with ease from the side of the trailer.
RAMPS
The 3 axle machinery carrier (MT45) is equipped with 4000 x 1000mm double flip hydraulic ramps with side shift. Depending on your operation these can be adjusted to meet your requirements and are operated with a radio remote.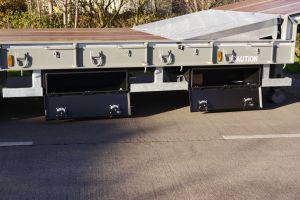 STORAGE OPTIONS
We also have several storage options including underslung tools or equipment, toolboxes, storage trays and much more. Our team are more than happy to find the right solutions for you, so contact us today.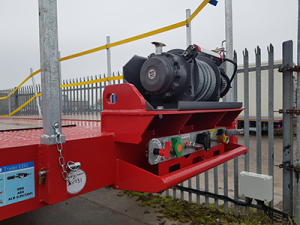 WINCH
The MT45 comes standard with a high specification electric winch. Contact our team to find the right option for your operation.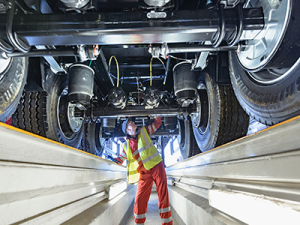 COMPREHENSIVE WARRANTY
Our standard trailer warranty periods and terms are amongst the best in the industry. In the unfortunate event of a trailer breakdown, you need to have the peace of mind that support is at hand to get you moving again.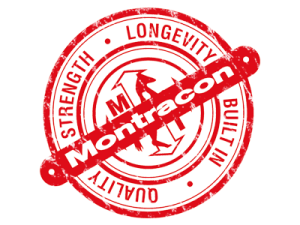 QUALITY, STRENGTH, LONGEVITY
 Montracon's production excellence is founded on solid engineering principles, with QUALITY, STRENGTH, LONGEVITY being the company's underlying values.