Slam Transport, Coventry based Logistics company is taking full advantage of Montracon Trailers. With Quality, Strength and Durability Built-in, Slam Transport knew Montracon was the trailer manufacturer for them.  The 100 Curtainsider trailers are going in service just a stone throw away from Montracon's manufacturing site, at the ever-expanding Amazon Distribution Centre located on JN3, M18 corridor, Doncaster.
Slam chose Montracon due to a recent recommendation from one of the Doncaster based manufacturers current customers. Slam required a trailer manufacturer that not only delivered excellent quality but offered competitive lead times. Montracon has state-of-the-art manufacturing facilities that are transcendent in the end product more over since their recent £4.5m investment in a paint plant and shot blast facility.
Efficiency and sharp response times are fundamental in today's market. Hence why Danny Gould, Slam's Transport Manager chose Montracon Trailers.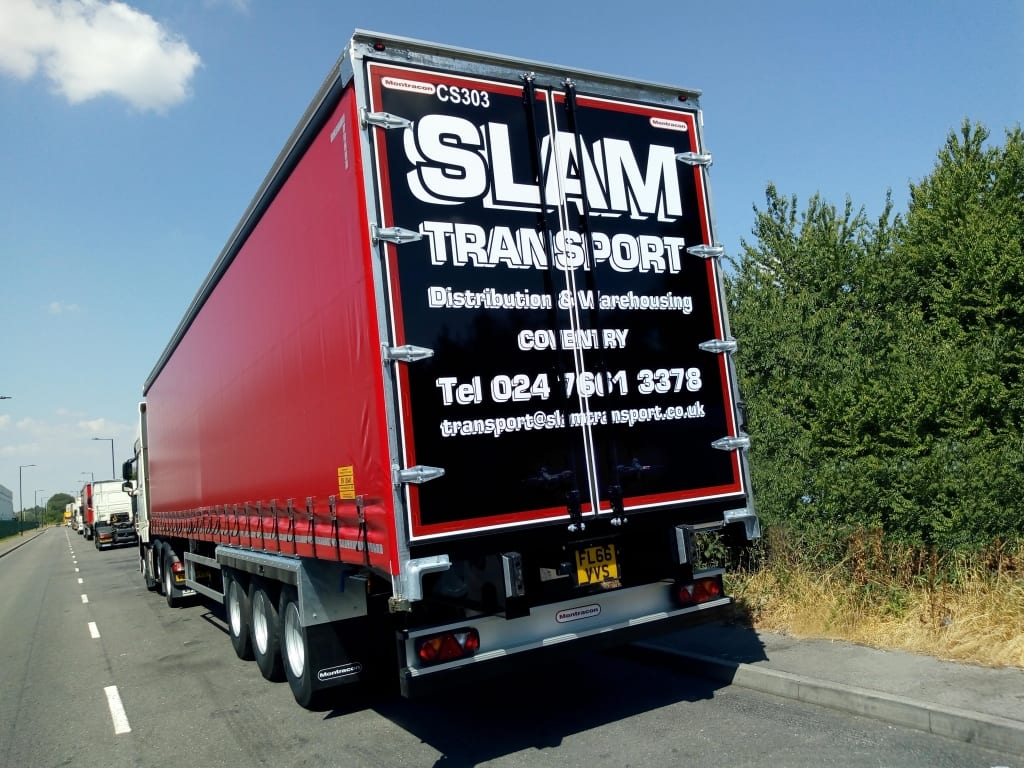 Danny Gould said: "When placing the initial order for 50 straight frame Curtainsiders; Health & Safety was a key factor; with Montracon's ground operation coupling system (MAVIS) ticking the right boxes. After giving Montracon the initial order for 50 Curtainsiders and seeing the end product in service, which has exceeded our expectations, we have just placed another order for 50. The Montracon team are second to none. From order to collection, we are very impressed with the service they provide. We are now looking forward to collecting our next batch of 50 rolling off the production line very soon".
Danny concluded, we are looking into the future with Montracon and are excited for what lays ahead both in Slam Transports vision and also its partnership with Montracon.
Make the right choice with your next trailer purchase with Montracon, The Trailer for Road Transport. To find out more, click here. Our dedicated Sales team are always happy to help to find the right business solution for you.