Montracon's parts website hosts a wide variety of quality trailer parts at reduced prices.
As one of the leading trailer manufacturers in the UK, Montracon use its vast buying power to purchase OE and aftermarket trailer parts at reduced prices. From corner caps to full side panels, lighting to running gear and air brake. We at Montracon can then provide your business with some real value for money savings. Either give us a call on +44 (0) 1302 732561 or visit our dedicated parts website to see how we can save you money.
Our parts website is constantly being updated with new and exciting offers. New products are being added weekly and we stock all the major brand names, so if the part you want isn't readily available today, it could be there tomorrow. It certainly pays to visit our website regularly to take advantage of the competitive prices we can offer you. Click here or on the image below to find out what our dedicated parts website has to offer.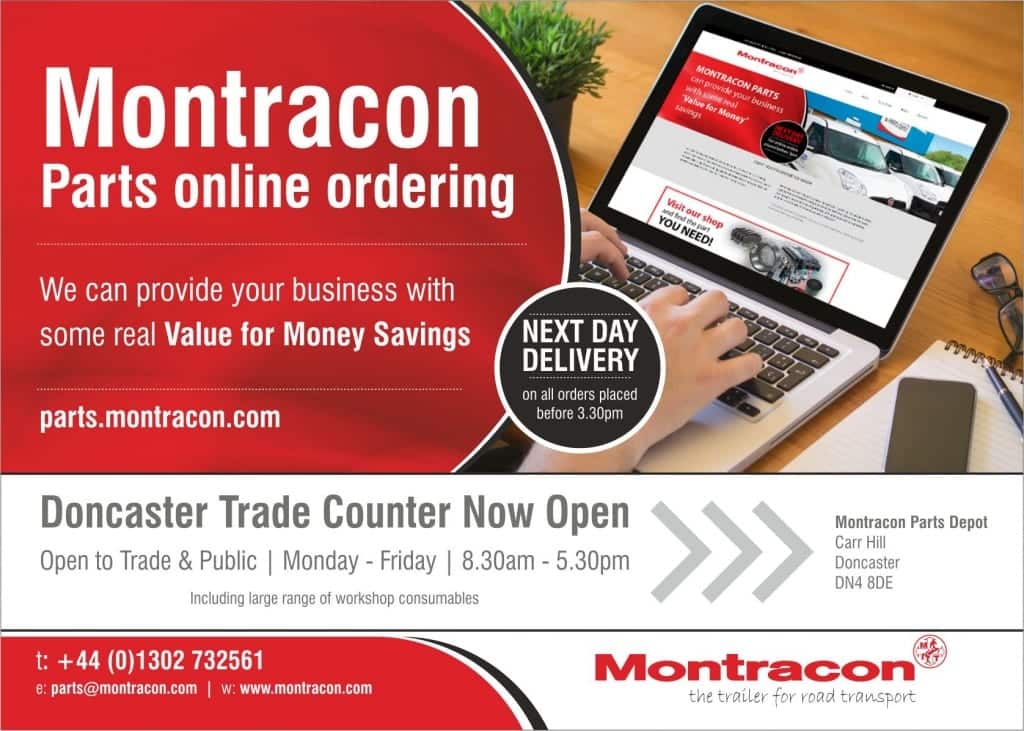 Montracon Parts Can Save You Money
When was the last time you actually checked your current parts suppliers' prices against the competition? Not just on large items but also across the board. You may just look at the one-off purchases and make your decision about the supplier on this basis.
You may be missing out on saving money. It's never easy to switch suppliers. You build up trust with them, but it can be this trust that is costing you money!
As a leading parts supplier we offer:
Bulk Discounts

Overnight VOR

Fridge Repair Panels

Flooring Kits

Imprest Stock

Workshop Consumables

Paint
We are passionate about the road transport business and want to see our customers prosper in this tough market. So visit our dedicated parts shop now to take full advantage of our competitive prices.
We have been out promoting the quality and value of our trailer parts, visiting companies nationwide, as well as attending trade shows. During this time, a lot of questions get asked about our product range and our after market parts division are no different.
With this in mind Montracon Parts General Manager, Darren Jessop, has compiled a Q&A of some of the most popular questions that have been asked of the Montracon sales team and staff.

Can using Montracon Parts save me Money?
"Most definitely yes. Montracon has 40 years' experience buying quality parts for its manufacturing sites. We use that experience and enhanced buying power to negotiate greater discounts from our vast supplier network which we then pass onto you."
Do I have to own a Montracon Trailer to use Montracon Parts?
"No. Most running gear, lighting, and ancillary parts are common to all trailers so don't miss out. We also have a cross-referencing system for most major components."
Can you supply parts nationwide?
"Yes, we have delivery vans operating around our depots and we also use blue chip national courier services as required.
Do you offer next day delivery service?
"Yes we do! You can have your new parts the very next day if ordered online before 3 PM. Please note this is UK only, other locations may vary."
How can I pay?
"We offer a 30 day account facility (subject to references) please see Montracon website for a form. We also take credit/debit cards (no American Express) and cash. On cash and card transactions all goods must be paid for in full before shipping."

If you need to ask any more specific questions about Montracon's trailer parts product range then visit our website or why not give us a call on +44 (0) 1302 732561.
Montracon's trailer parts customers are happy to endorse the quality of the products that they purchase, here is just what some of our satisfied customers had to say about their recent parts purchase:
"Great customer service from the team at Montracon – fantastic range of parts, great quality and speedy delivery! Always helping us to get the job done efficiently!"
"Mick is the go to guy with any issues, queries or advice regarding Montracon parts. His knowledge of the product & service is impeccable and nothing is ever too much trouble. We enjoy working alongside Mick"
Montracon are committed to providing quality products for our customers and we are regularly putting out articles and updates on our products that we feel our customers will find beneficial. Whether it's a new product range, a new trailer parts offer, or a new service we are offering, we'd like you to be the first to hear about it.
What's more is that you will receive a free gift when you sign up. So if you would like a FREE Montracon notebook and pen and hear more about our products, then click the advert below.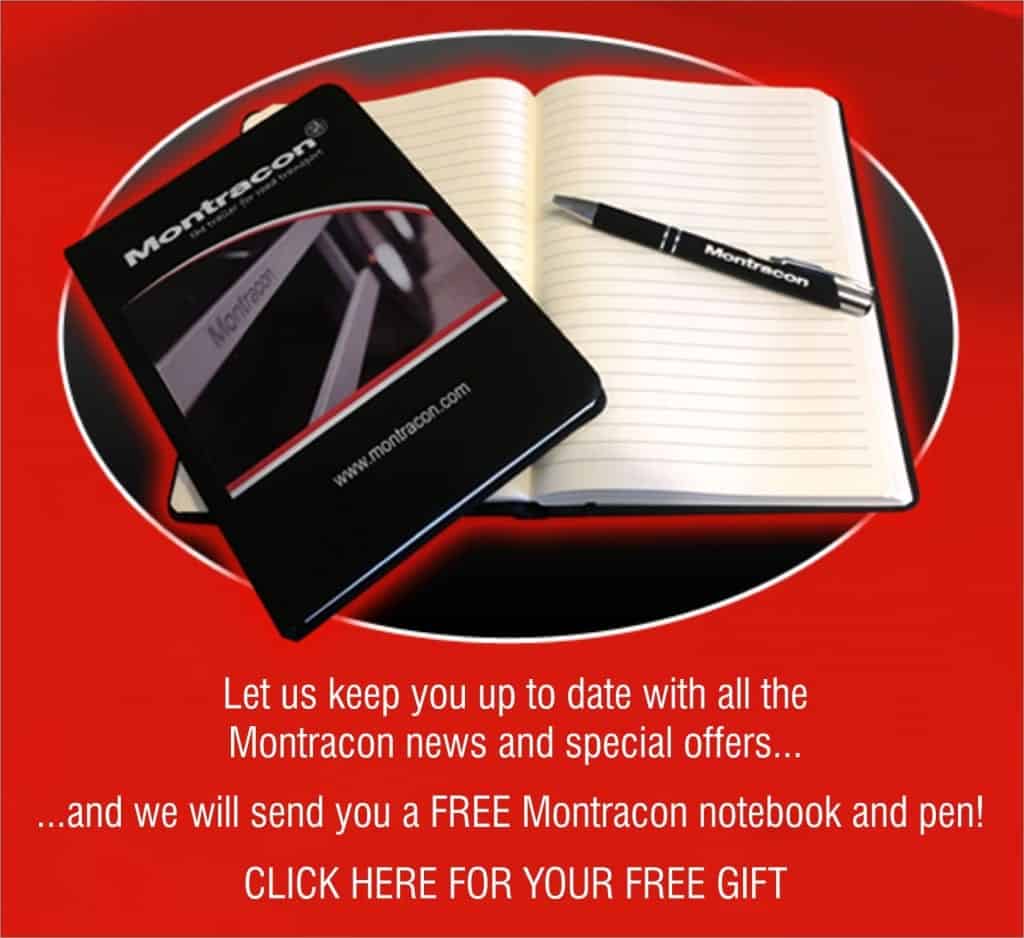 Finally, if you have any questions about Montracon's Trailer Parts range or any other of Montracon's products or services, please email us on parts@montracon.com or ring us up on 01302 732561, alternatively have a more in depth look at our parts website here.