Rear door/tail lift arrangement designed to meet retail delivery requirement.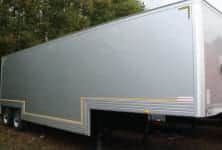 Our Specialist Trailers are designed to meet the specific needs of an outside broadcast provider.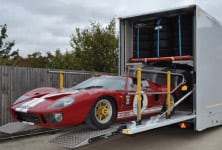 Designed to accommodate racing cars and crew, yet be low enough to access the pits via tunnels under the race track.
Internally installed lift, with fore/aft movement to ease loading and unloading capability.