Montracon have been supplying Alan Davie Transport Ltd for over 10 yrs
Alan Davie Transport Ltd started business in 1978 with one vehicle transporting reels of paper from Montrose docks to R.L. Fleming sacks in Dundee and since then have expanded to around 300 customers big and small, but whatever the size they pride themselves in offering the best service to all.
The company operate four articulated trucks on trunking operations with twenty on deliveries & sixteen on general haulage.
Alan Davie is very complementary of Montracon;
"Montracon manufacture very good and reliable trailers. We are in the process of taking delivery of our latest batch on ENXL rated curtainsiders at present. We also have a number of double-deck curtainsiders from Montracon which we trunk at night through the TPN network. These trailers give us excellent service".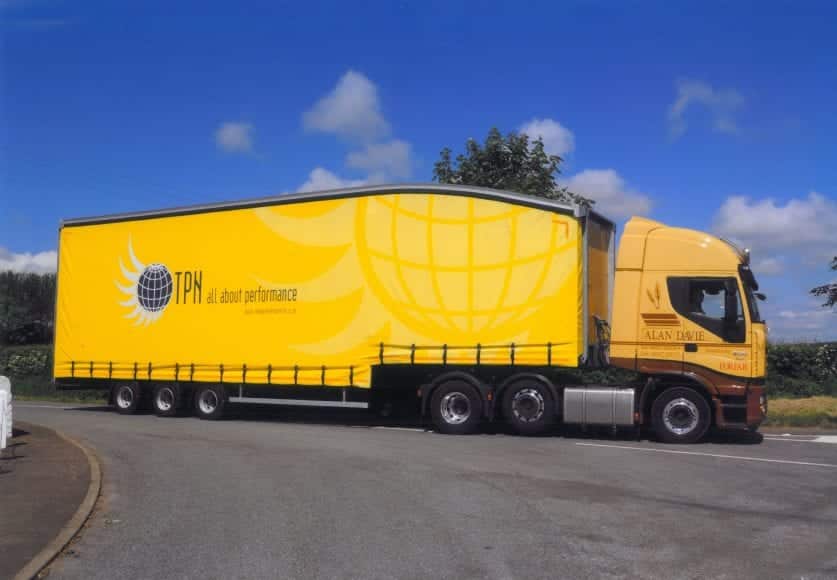 Montracon curtainsider models are offered with a full range of options designed to maximise operating flexibility and fleet efficiency. We feel our curtainsider trailer manufacturing is of the highest engineering quality.
We are really pleased to be able to continue supplying Alan Davie Transport with our Curtainsider Trailers and look forward to continuing our relation well into the future.
Call us on + 44 (0) 1302 732500 to find out more about our Curtainsider Range.