Montracon Trailers are Filling the GAP
Following the success of Montracon's MT45 machinery carrier launch this year along with its push into the rigid beavertail market David Roger the group transport manager at GAP Group, an independent equipment hire company based in Glasgow with more than 130 sites across the UK, recently expressed his satisfaction with Montracon.
"Montracon provide us with beavertail and cheese wedge bodies, and have delivered a couple of low-loaders in the past. Gap Group has been a Montracon customer for the last couple of years and we have several new orders in the pipeline. The trouble we have is finding a decent bodybuilder that is willing to meet our standard. What we want isn't be-spoke; it's the build quality that we want. Montracon communicate with us right through the build process and communication is key. They deliver driver training, which is important to reduce road traffic incidents as well as improve health & safety."
Source: Transport News Dec 2017 Edition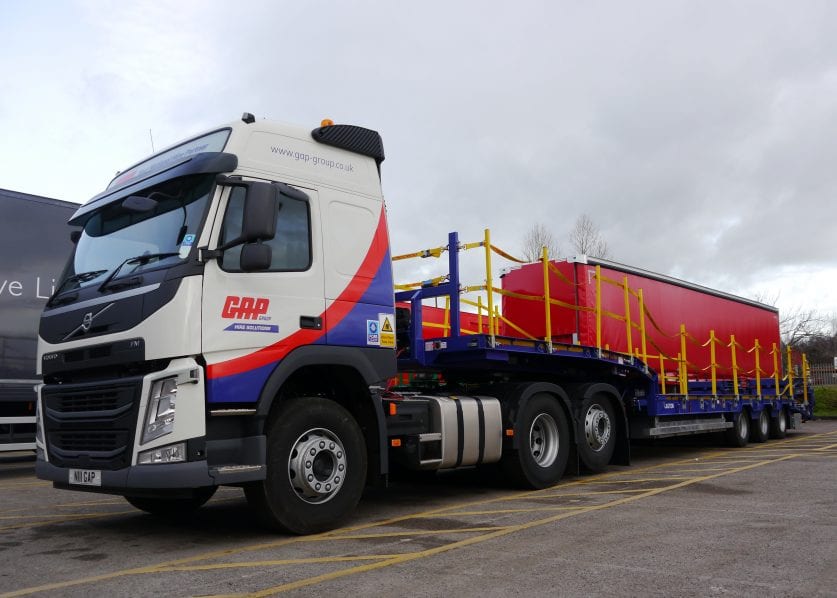 In addition to its extensive range of machinery carrier trailers, Montracon also produces a range of rigid bodies from 7.5 tonnes gross weight up to 32 tonnes.
The company's trump card is of course its 40 years' experience in the design, development and build of semi-trailers.
Accumulated trailer technology readily reads across to the Rigid Bodies range which benefits from the strength inherent both in the body and sub-frame construction.
Call us on + 44 (0) 1302 732500 to find out more about our MT45 Machinery Carrier and Rigid Beavertail product range.