Montracon has launched a range of curtainsider and boxvan bodies for rigid vehicles, the move being seen as a further commitment by the manufacturer to its increasing involvement in this important fleet sector.
In addition, the company has announced the appointment of Sara Cleverley as area sales manager for rigid bodies. Sara has joined Montracon following a career spanning almost 20years in the truck industry, mostly in sales and sales support with nationally known companies in trailer and bodybuilding.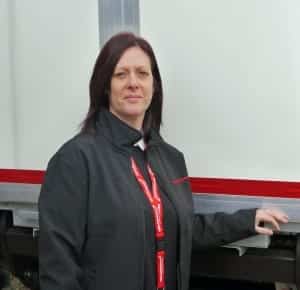 Joining the already established refrigerated body range for rigids of 18tonne gross plus, Montracon's curtainsider and boxvan ranges have been designed for chassis from 7.5tonne gross. The curtainsider features an all bolted galvanised steel underframe and is built to EN12642-XL; the boxvan features an all bolted aluminium underframe.
Commercial vehicle finance provider and leasing specialist Asset Alliance has taken delivery of an order for 91 Montracon bodies, a mix of boxvans, curtainsiders and refrigerated. It has also placed a follow up order for a further 24, a mix of curtainsiders and refrigerated.
Speaking of the announcement, Montracon sales and marketing director John Rice said: 'Sara joins us at an exciting time, the more so as we are and will continue to introduce exciting new products in what is a parallel market sector to trailers. Moreover, we have now created dedicated engineering resource to support our body products that, excluding the beaver tail machinery/plant mover that is produced at Mallusk, will be built in a dedicated facility at our Market Weighton plant.'
'A curtainsider rigid will be one of four vehicles on the Montracon stand at the upcoming CV Show,' he closed