Montracon is now recruiting at their Market Weighton depot.
Montracon is recruiting at their Market Weighton depot. Following on from a major refurbishment that has seen heavy investment in the depot itself and the people that work there, Montracon is looking for skilled workers to help the business grow. A major Investment of over £500,000.00 has been poured into the production facilities after manufacturing enhancements in portable cold store units.
Part of the investment was a new extraction system fitted to one of our CNC machines and a shot blast booth with an extraction system saw a further £85,000.00 investment into the Market Weighton facility. To round off the upgrade, Montracon has also installed an on torch welding fume extraction system.
The investment in equipment is only half of Montracons commitment to provide secure employment for skilled workers in and around the Yorkshire and Humber region. As a Montracon employee you can expect:
Competitive pay
25 days holiday plus bank holidays
Pension
Death in service benefit
Retail discount scheme available
Free on-site car park
The job will entail working 40 hours per week Monday to Thursday (06:30 am – 17:00pm) in 10-hour shifts and you can apply for the available jobs here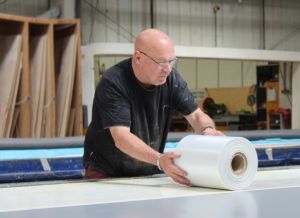 Come and join the friendly team at Montracon and play an important part in growing our business. As well as our Market Weighton site, Montracons main manufacturing facility is in Doncaster and it produces high-quality trailers with quality, strength and longevity built into all our curtainsiders, machinery carriers, flats, box vans and skeletals.

Montracon's production excellence is founded on solid engineering principles in manufacturing trailers to the highest standard. With quality, strength and longevity being the company's underlying values. Have a look at our range of trailers here.