Montracon TipEx Show 2018
After last years hugely successful event, we are returning to the Tip-Ex show 2018. Come down and meet our friendly team 31st May till 2nd June at the Harrogate Convention Centre. You can find us at Hall M (Stands M3-M5).  To register click here.
We have so many exciting things to show you, including the innovative design MT45.
The MT45 is plated for operation at up to 45t gross trailer weight; the latest developments include a low profile trailer neck coupled with a reduced incline air operated neck ramp, the two features combining to ease the approach angle for equipment such as access platforms right down to small electric scissors and smaller forklifts to power up onto the neck ready to be secured for onward transport. Click here to find out more.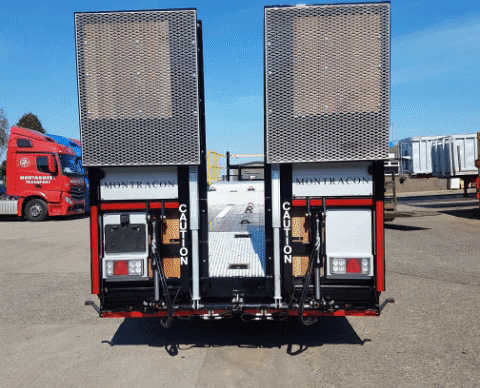 Our team is happy to help find the right solution for your business. Come and have a chat, find us at Hall M Stands M3-M5. We look forward to seeing you there. If you would like to find out more click here or give us a call 01302 732500.