Montracon has a cradle to the grave approach when it comes to manufacturing and supplying your Montracon trailer
You can be rest assured you'll be happy choosing Montracon for your next trailer purchase. Not only will it be manufactured on site to the highest grade specification, but with our second to none after sales service, dedicated repair centre and parts shop, your trailer has all the bases covered to enjoy a long life of continuous use. Throw in competitive lead times and new stock on specific models and you can see why Montracon is truly your one stop shop for all your trailer needs.
Manufacturing Excellence – where it all starts
A blend of high technology, accumulated experience and traditional trailer manufacturing skills. Montracon's engineering excellence is the benchmark for others to aspire to. Its hall mark being the company's use of the most advanced hightech equipment available to complement the wealth of experience and traditional skills that the manufacturing and assembly line teams have accumulated.
Montracon's production excellence is founded on solid engineering principles, with quality, reliability and durability being the company's underlying values. These values ensure that all trailers bearing the Montracon name are manufactured to the highest standards. The success of this approach manifests itself not only in the increasing number of new customers for Montracon trailers, but also in the increasing numbers of customers who return with repeat orders – surely a clear endorsement from truck operators that the Montracon trailer delivers, not least on the bottom line.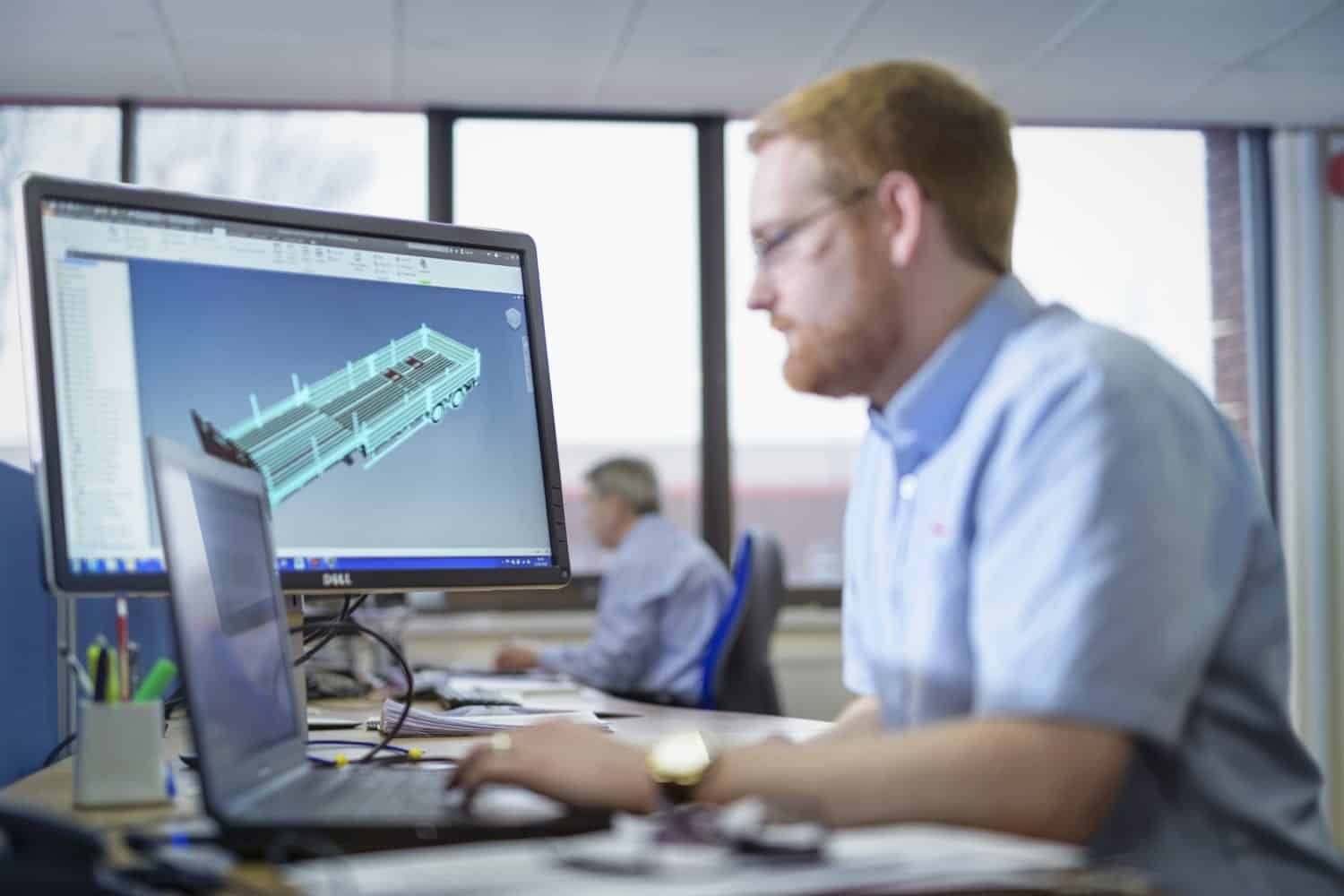 After Sales Support – for your piece of mind
Once you have your Montracon trailer, one of the key benefits is the after sales support that you receive as part of Montracon's one-stop shop approach to trailer manufacturing. Some of these services include warranty and support, finance support, a dedicated parts service, and repair centre.
Warranty and Support
In the unfortunate event of a trailer breakdown you need to have the peace of mind that support is at hand to get you moving again. Montracon has 150 authorised repair agents geographically positioned to cover the whole of the British Isles.
Each trailer comes with its own warranty, managed in-house affording attention to detail with professionalism; ensuring an exceptional aftersales support service.
It is by our policy of providing a quality built trailer, with comprehensive support that we retain our existing customers and win new ones. Traditional values that have established Montracon as a supplier of trailers to all of the major UK fleet operators.
Finance and Support
Montracon can arrange finance support through a division of its parent company Ballyvesey Holdings Limited. Ballyvesey Holdings Limited is Authorised and Regulated by the Financial Conduct Authority. Ballyvesey Finance is able to offer a comprehensive suite of finance products to help you acquire your trailers:
Operating Lease
Finance Lease
Hire Purchase / Lease Purchase
Contract Hire (with or without Maintenance)
Rental and rent-to-own schemes
Ballyvesey Finance have a panel of over 15 funders and we are confident in securing you the most competitive and relevant finance package. Our financial services can also be coupled to repurchasing and disposal of existing trailers, thereby providing flexible part exchange / new build / financing solutions for your fleet or individual trailer requirements.
For further information please ask your Montracon Sales representative to refer you to Ballyvesey Finance or visit: www.ballyveseyfinance.com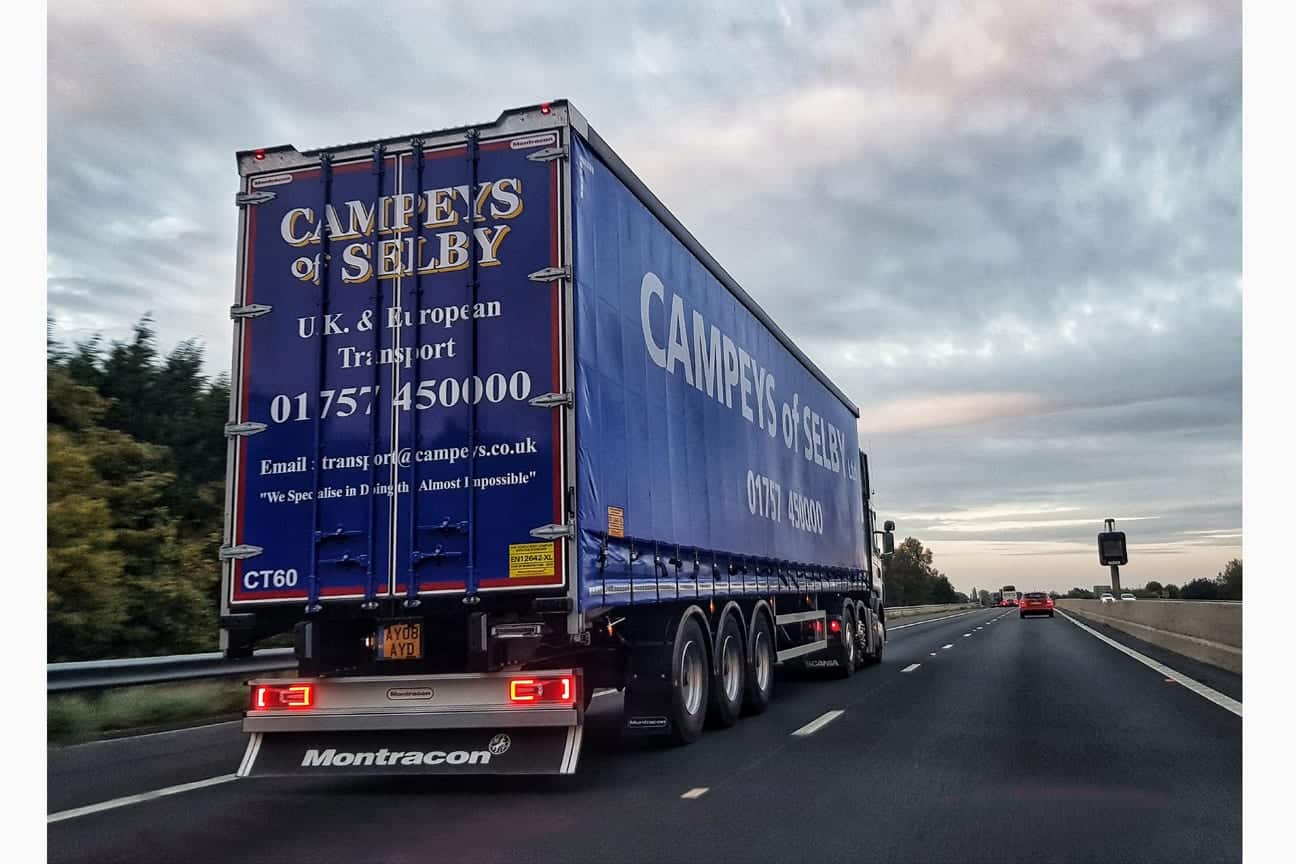 Repair Centre – just in case you need us
At Montracon we are totally committed to providing an after sales service that exceeds our customer's expectations. As part of this commitment Montracon has a dedicated refurbishment and repairs centre in a purpose built facility at Wilberfoss near York. This facility can handle superficial, major repairs and full 2nd life refurbishment.
We don't just refurbish and repair Montracon trailers either. We also repair and/or refurbish all makes of trailers including SDC, G&A, Cartwright, Chereau, Lawrence David and many more. A typical example of the quality of work that we do can be seen in the before and after shot below.
The service that we offer at our repairs centre in York includes:
Body refurbishment
Roof repairs/replacements
GRP panel repairs
Curtain repairs/replacements
Interior repairs
Repair of all types of door systems
Chassis repairs
Running gear servicing
Paintwork touch-up/re spray
Comprehensive livery service
As well as this, we can also offer a comprehensive accident repair service and liaison with insurance companies and their assessors, to provide a full one stop service.
To find out more about out trailer repair centre or for an estimate please email repairs@montracon.com or contact Neil Stott (07949 709336) or Keith Sowerby (07990 797523) 
Montracon's Part Shop – everything you need
As one of the leading trailer manufacturers in the UK we use our vast buying power to purchase OE and aftermarket trailer parts at reduced prices. From corner caps to full side panels, lighting to running gear and air brake. We at Montracon Parts can provide your business with some real "Value for Money" savings.
When was the last time you actually checked your current parts supplier's prices against their competitors? not just on the large items but also across the board. You may just look at the one-off purchases and make your decision about the supplier on this basis, this means you are missing out.
It's never easy to switch suppliers, you build up trust with them, but it can be this trust that is costing you money.
Visit our parts website here
Your Montracon trailer has the benefit of being looked after from cradle to the grave, so there is nowhere else that you will need to go other than our one stop shop for all your trailer needs.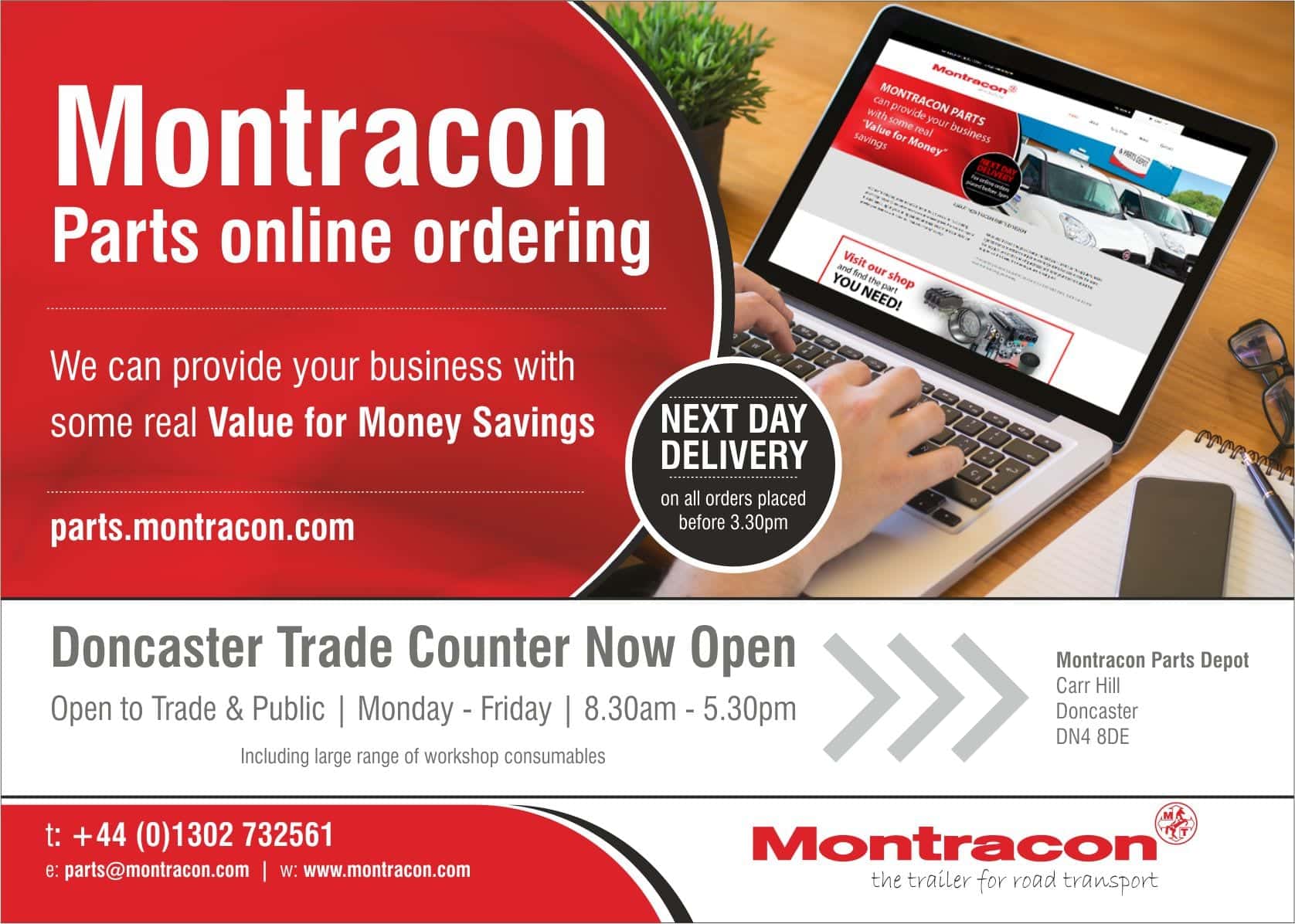 Montracon are committed to providing quality products for our customers and we are regularly putting out articles and updates on our products that we feel our customers will find beneficial. Whether it's a new product range or new service we are offering we'd like you to be the first to hear about it.
What's more is that you will receive a free gift when you sign up. So if you would like a FREE gift and hear more about our products, then click the advert below.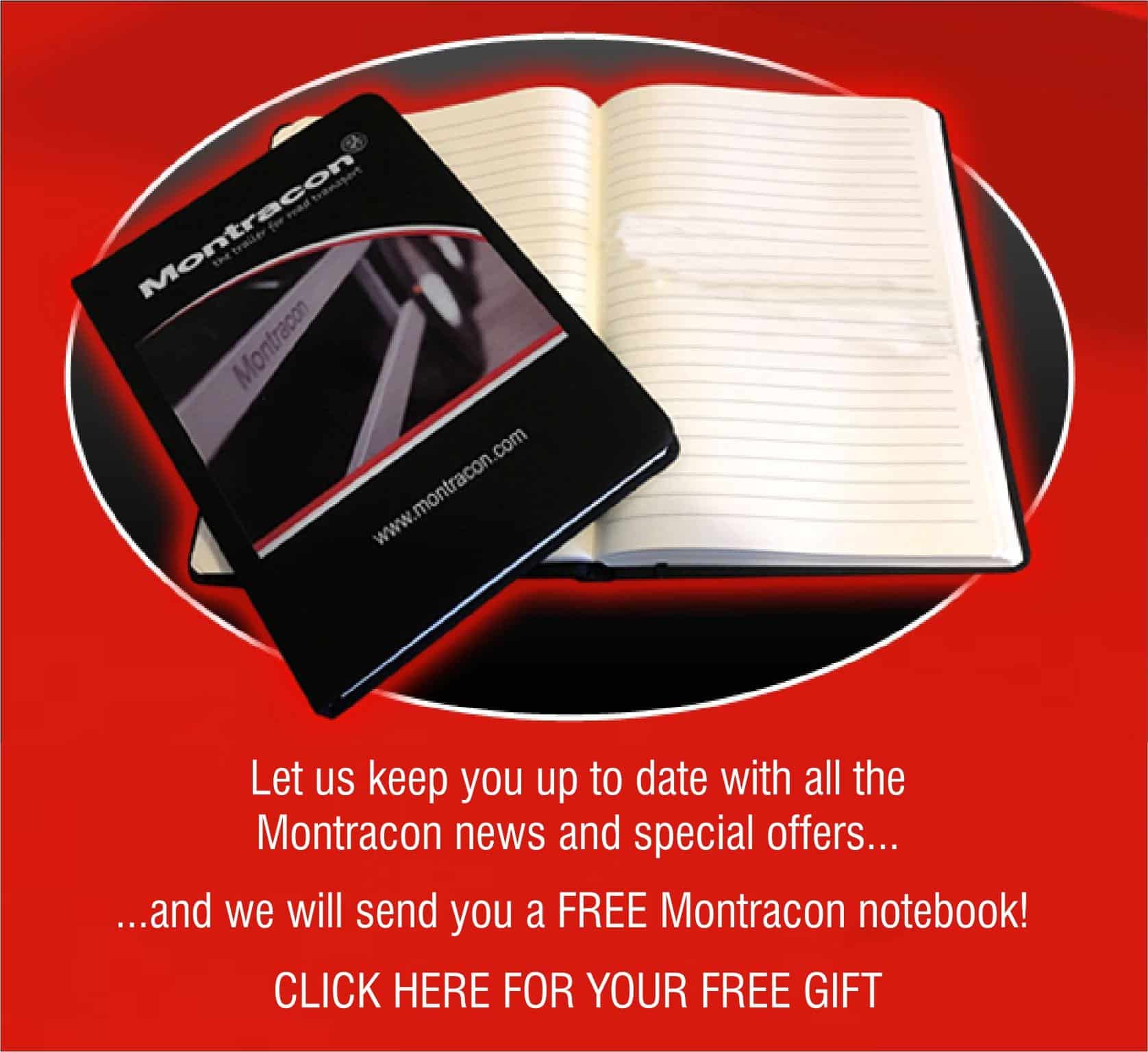 Finally, if you have any questions about Montracon's Trailer range or any other of Montracon's products or services, please email us on sales@montracon.com or ring us up on 01302 732500 (opt 1), alternatively have a more in depth look at our new website here.