Montracon Trailers are available to buy on the Ballyvesey Used Locator Website
Montracon trailers are well known throughout the industry for their engineering excellence, quality, strength and longevity. The hallmark of the company's excellence is the use of the most advanced high-tech equipment available, complemented by the wealth of experience and traditional skills of its manufacturing and assembly line teams.
These values ensure that all trailers bearing the Montracon name are manufactured to the highest standards. The success of this approach manifests itself not only in the increasing number of new customers for Montracon trailers, but also with the increasing number of customers who return with repeat orders or for those looking for a good quality second-hand trailer with a reassurance that the trailer is still 'up to the job'.
As well as contacting Montracon direct when looking for either a new or used trailer, Montracon products are featured on the Ballyvesey Used Locator website. With a few clicks of a button you can few a wide product range from curtainsiders to skellies and all variants of flatbeds (of any manufacturer).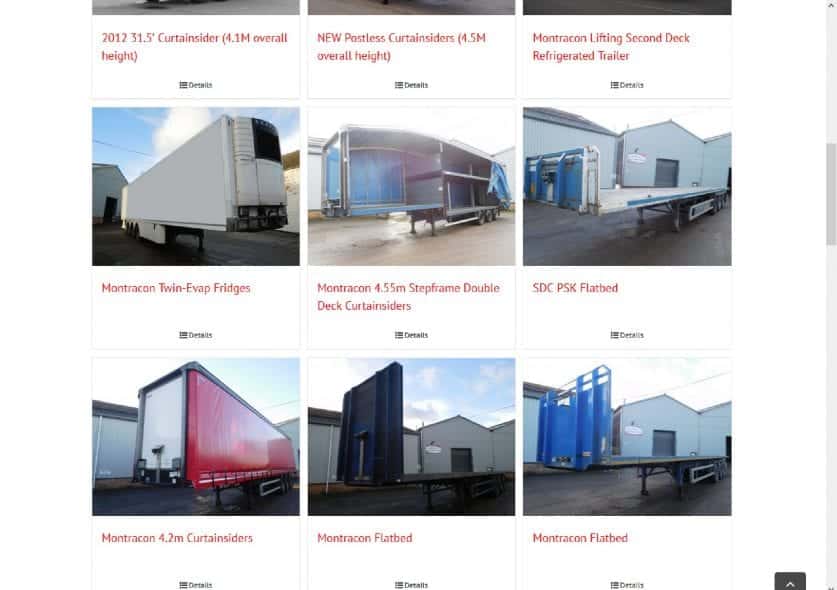 The Ballyvesey Used Locator website is dedicated to providing you with the best quality used products on the market. The website features a number of Montracon used trailers for sale; other manufactures trailers are also listed. If you can't find the used trailer you are looking for get in touch with our dedicated used trailer sales division on 01302 732546 or 07711 884086; they have vast knowledge of the market and just because it isn't listed does mean it isn't available.
So take a look at the Ballyvesey Used Locator website here, to see what's on offer. We have a fast turn around of stock so the Ballyvesey Used Locator is always worth a look when you are in the market.