There has been an investment in promoting from within at Montracon
Looking at bringing through the next generation of quality workmanship, there have always been opportunities for promotion at Montracon. Known throughout the industry for the quality, strength and longevity of their trailer products and manufacturing techniques, ensuring that these standards are extremely important to Montracon.
Brandon Willmot joined the Montracon team in 2017  and started off as an operative on the shop floor in the Pipe & Wire bay. This bay is where side guards are fitted, along with mud wings and flaps, park breaks, light bar and lights and front-end connections. In recognition of his hard work and dedication to the job, Brandon was promoted to section coordinator in August 2021. In this role, he was responsible for 6 employees in the Pipe & Wire section.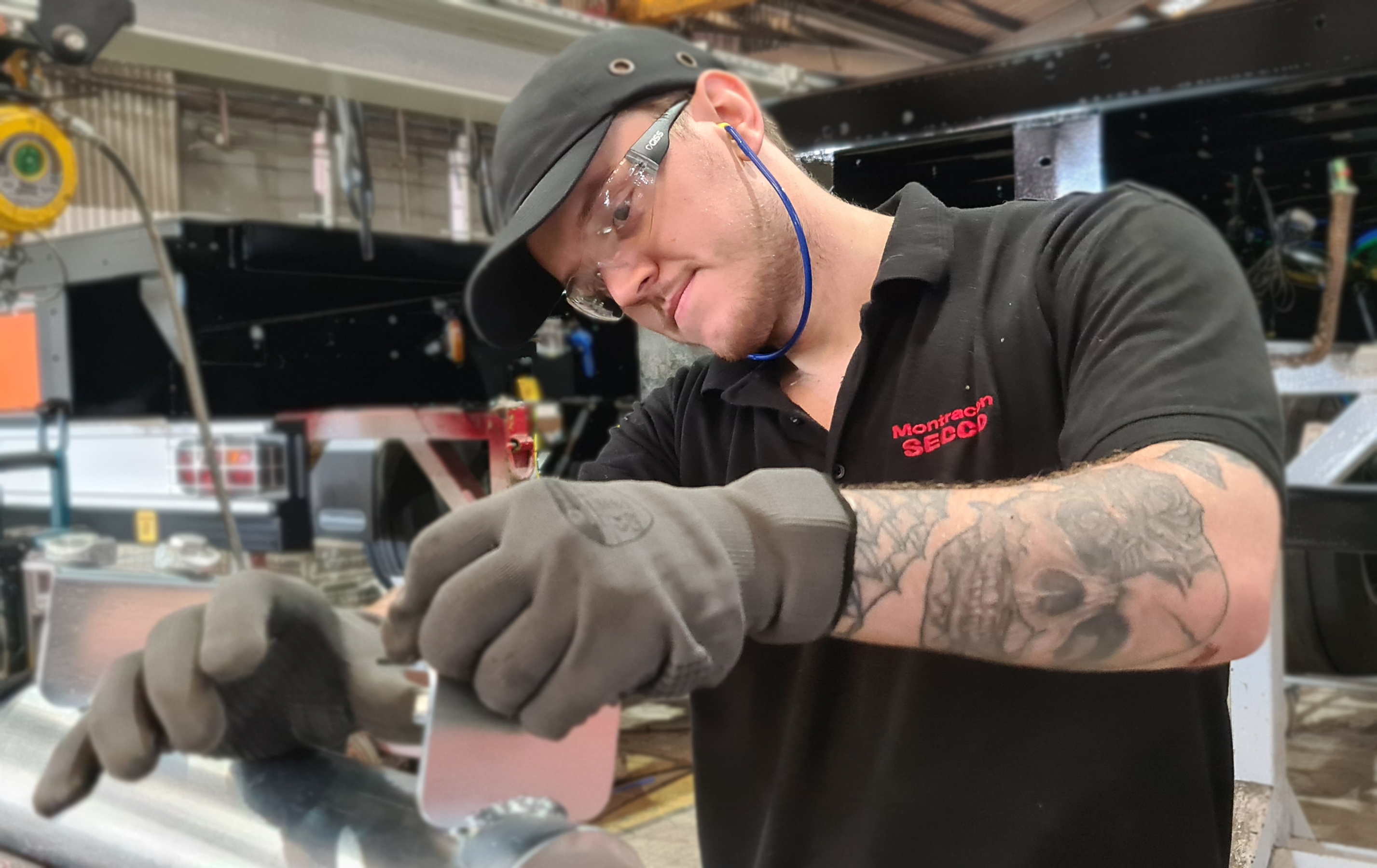 Brandon has shown a huge amount of support to his colleagues, ensuring required tasks are carried out safely, correctly, and to the right standard as efficiently as possible. In August 2022 Brandon secured another internal promotion to a senior section coordinator and is currently responsible for over 10 employees in multiple disciplines.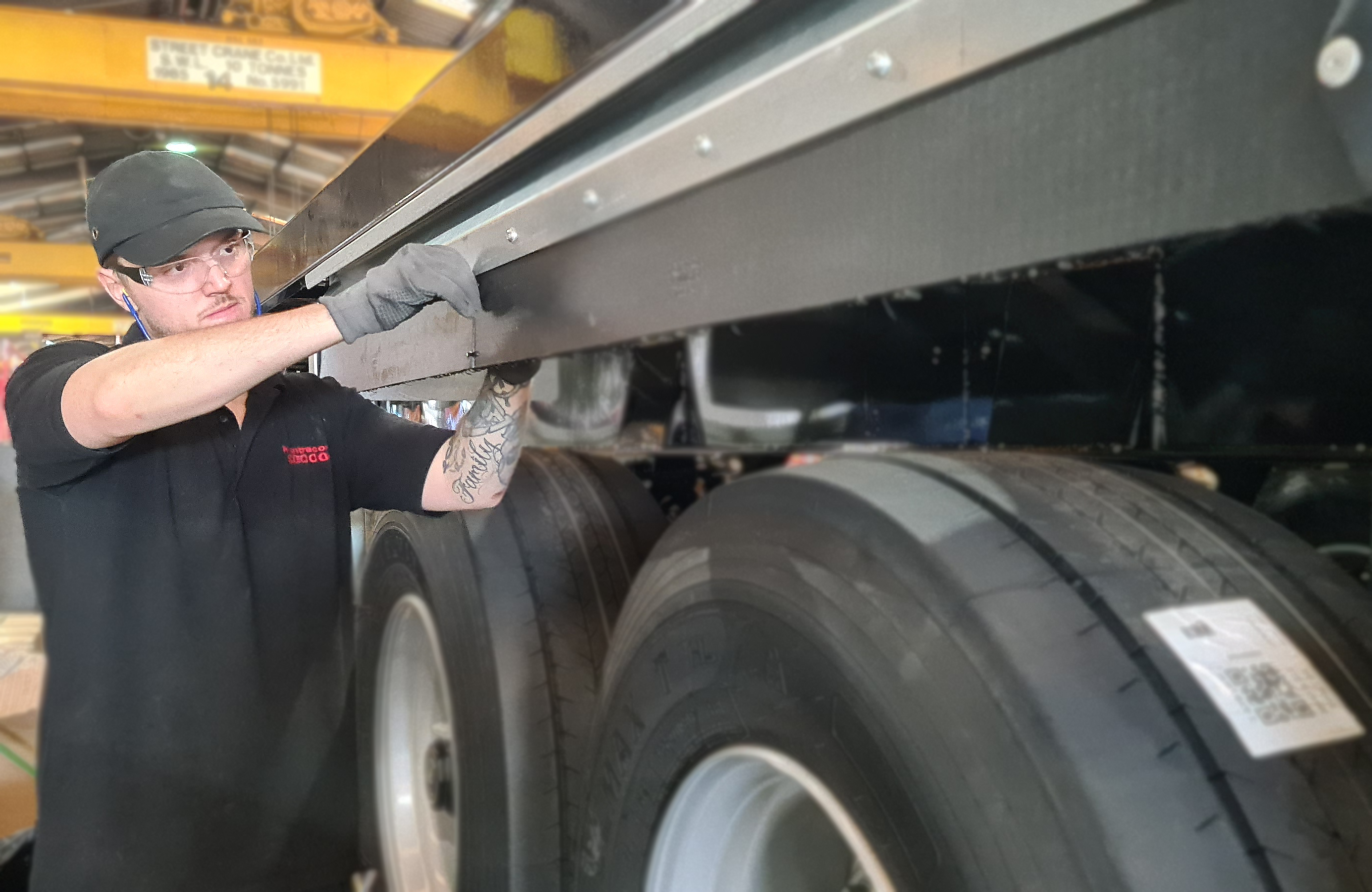 Impressed with Brandon's progress within the company, factory manager Steven Gibbons commented:
"Brandon is an asset to the team and adds a huge amount of value to the department. His work ethic is exemplary to the business and is a role model to his colleagues. He has worked tirelessly over the past 5 years, progressing in his career goals, and this promotion is very well deserved. Well done Brandon."
Montracon is a company based on solid engineering principles. We recruit outstanding individuals. Professionals who want to build a career, who want to be part of Britain's engineering heritage. As a growing business Montracon can offer that experience and that heritage in an extensive range of career opportunities across all its sites.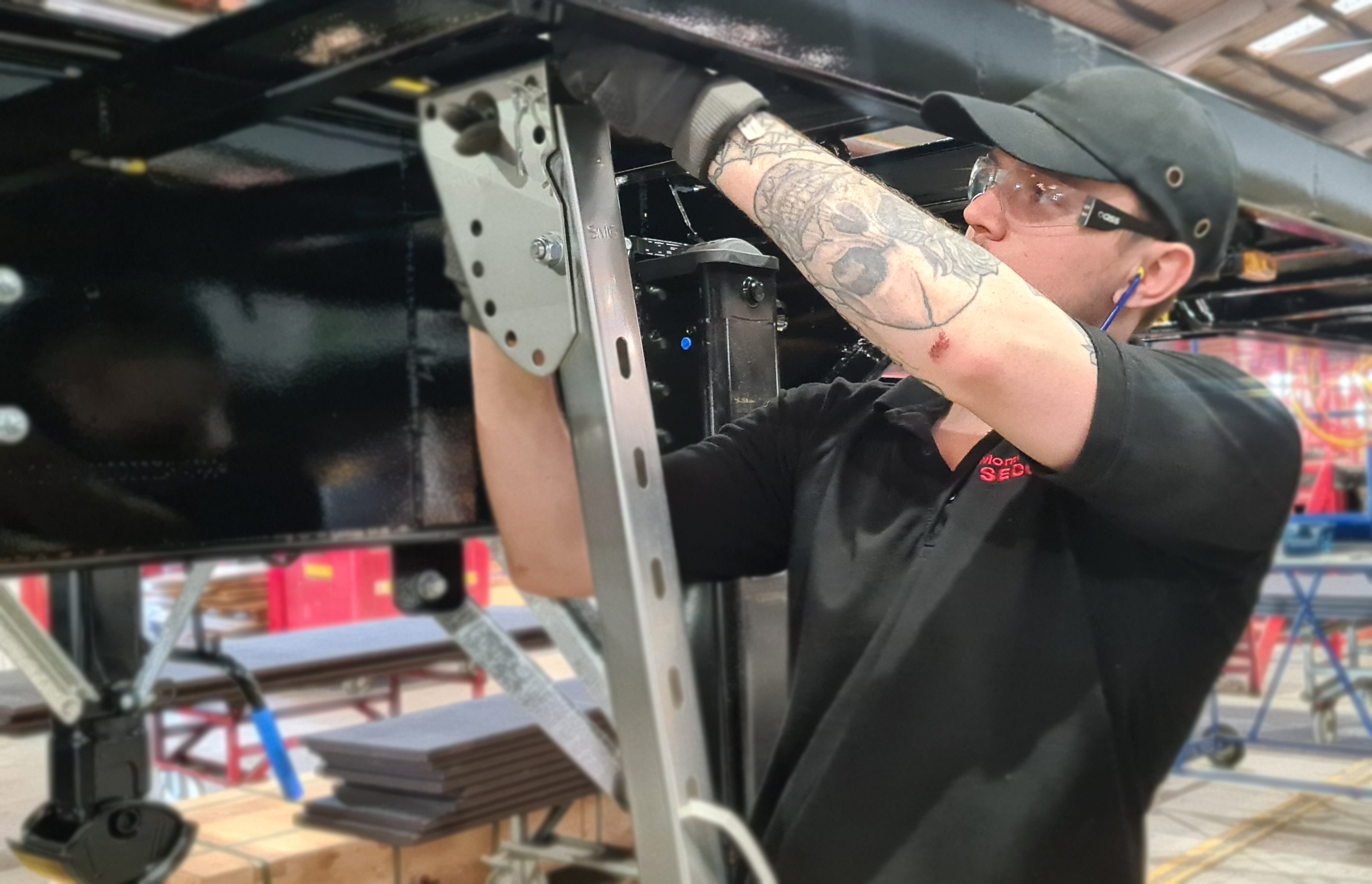 Montracon offers first-class training, good working conditions and excellent rates of pay to suitable candidates who demonstrate they have what it takes. Montracon is looking for dedicated individuals whose skill set, ambition to develop and grow, and to improve will ensure Montracon delivers the trailer for road transport into 2022 and beyond.
Montracon's production excellence is founded on solid engineering principles in manufacturing trailers to the highest standard. With quality, strength and longevity being the company's underlying values. Have a look at our range of trailers here.