Montracon have been supporting the National Pallet Networks Industry for many years with it's Curtainsider range
Montracon have been manufacturing and supplying Curtainsider trailers to the pallet networks industry for many decades now. Pallet networks companies like Palletforce, Palletways, Palletline and TPN to name a few, have all benefitted from Montracon's Curtainsider range to transport their cargo across the country and beyond. The main Montracon trailer of choice for the pallet networks are the Double Deck and the Urban Curtainsiders.
Double Deck Curtainsiders
Montracon's Double Deck Curtainsiders are well known for their quality, durability and many beneficial features. Here are some of the features/options available when you purchase a Montracon Double Deck Curtainsider.
Wrap around curtains ideally suited for pallet hub operations
Up to 44 pallet capacity (Maximum load potential)
Sloped Front for optimal fuel economy
Various Second Deck configuration available
Full Mesh second deck floor for better load positioning
Compatible with leading load restrains systems
Available in ALL Pallet Network Liveries (also their own)
Full ENXL Available
Low Maintenance – All bolted body construction, with galvanised front and rear frames
Competitive lead times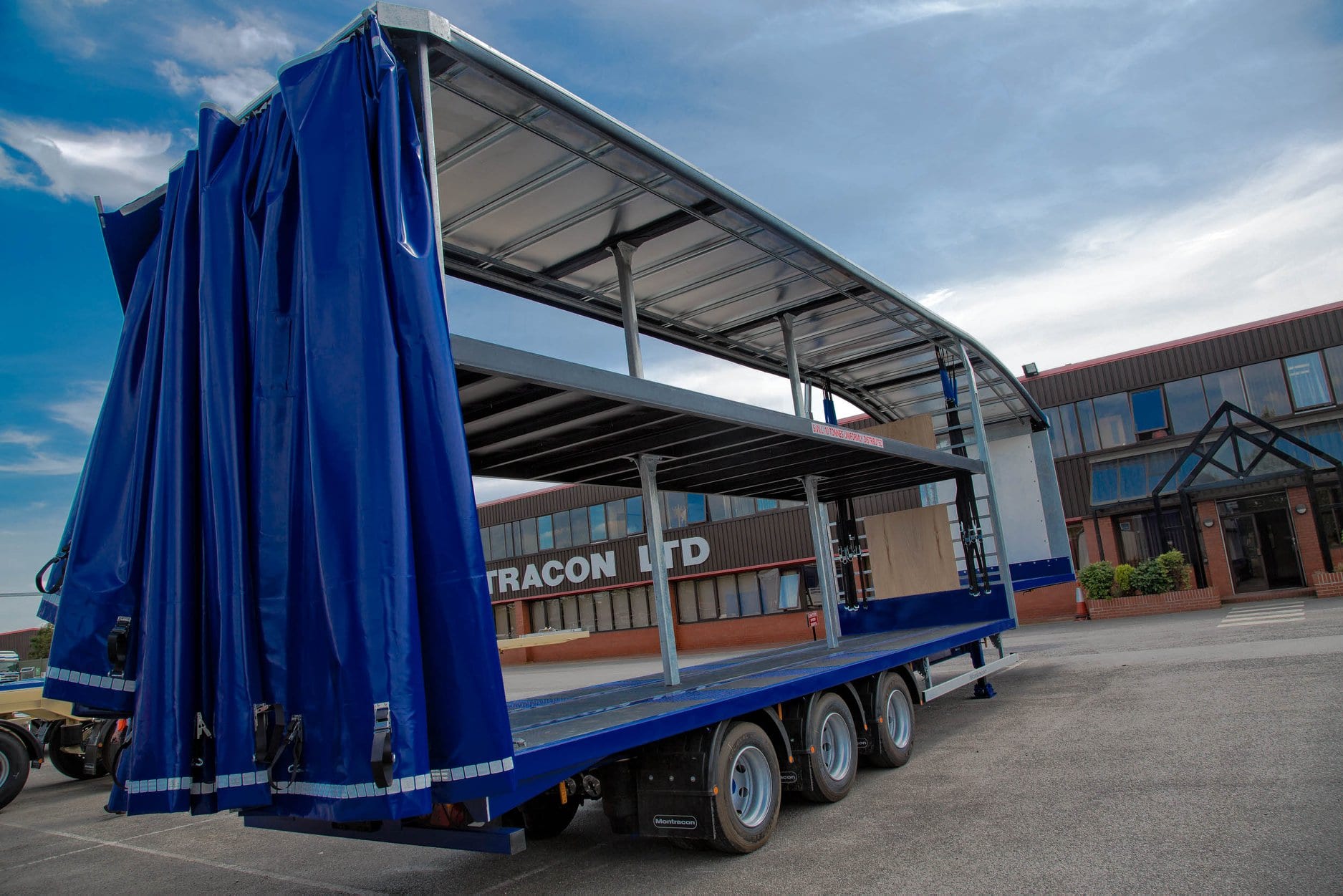 Urban Curtainsiders
As well as the Double Deck Curtainsider, Montracon's Urban Curtainsider is also a popular choice with pallet networks. Built to the same high quality specification as the Double Deck, here are the key features of the Urban Curtainsider.
Single or tandem axle Specification at overall lengths to suit
Rear steer configuration
Tail lift options and all manufactures considered.
Full ENXL available
29m phenolic coated plywood floor, designed for uniformly distributed loads to ISO1496
High quality 900g/m2 2×2 weave welded strap curtains, with Montracon designed have duty buckle
Low Maintenance – All bolted body construction, with gallivanted front and rear frames
Fuel saver options available.
Competitive lead times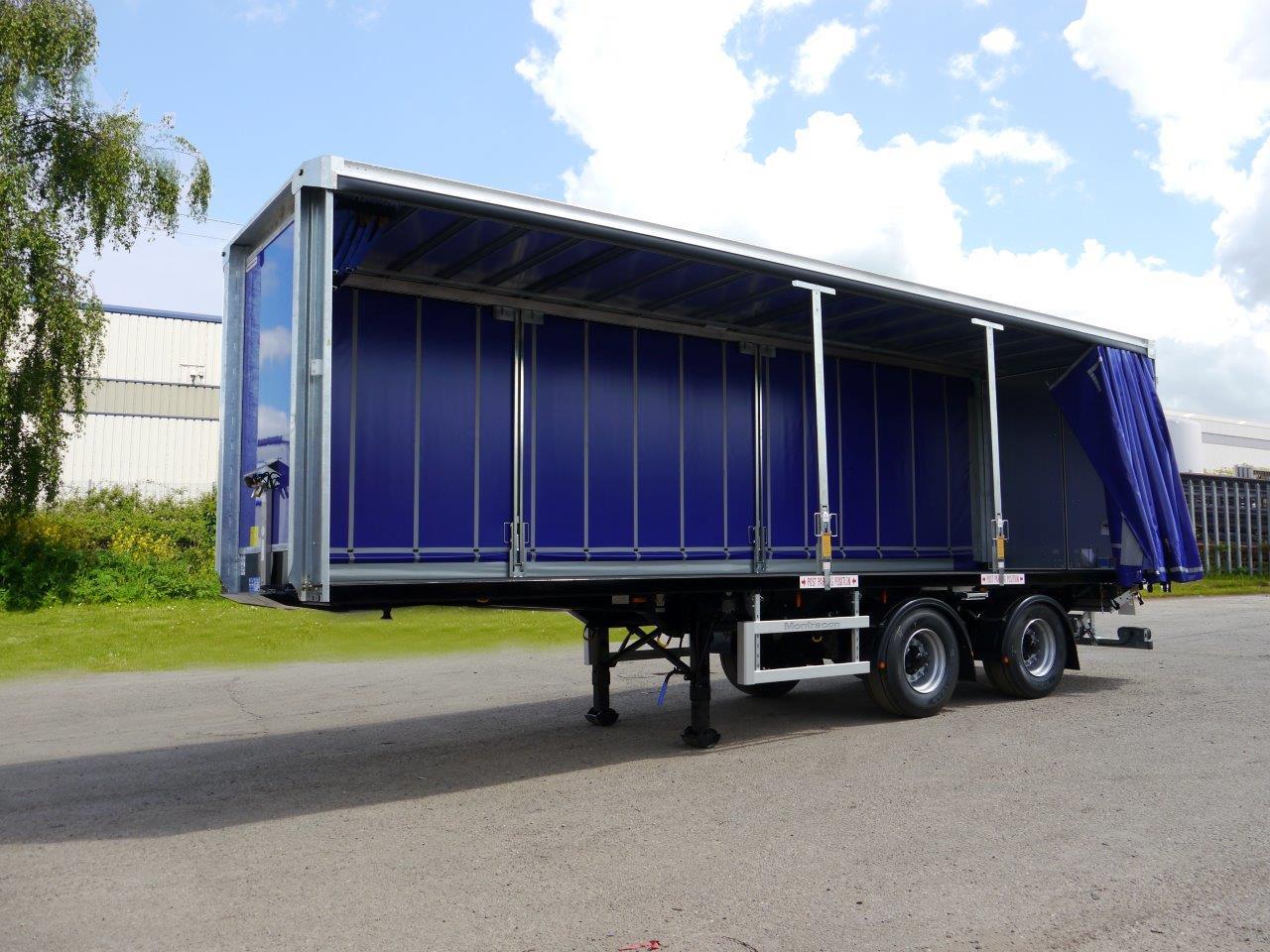 Manufacturing Excellence – it's why the Pallet Networks keep coming back
Montracon's engineering excellence is the benchmark for others to aspire to. Its hall mark being the company's use of the most advanced hightech equipment available to complement the wealth of experience and traditional skills that the manufacturing and assembly line teams have accumulated. This is evident in the quality of all our Curtainsider range.
Montracon's production excellence is founded on solid engineering principles, with quality, reliability and durability being the company's underlying values. These values ensure that all trailers bearing the Montracon name are manufactured to the highest standards. The success of this approach manifests itself not only in the increasing number of new customers for Montracon trailers, but also in the increasing numbers of customers who return with repeat orders, especially the pallet networks – surely a clear endorsement that a Montracon trailer delivers, not least on the bottom line.
So, if you are a pallet networks member that wants to benefit from our experience, expertise and quality in delivering curtainsider trailers to your industry, please get in touch on 01302 732500 (opt 1)  to find out more.
Our commitment to quality
Montracon are committed to providing quality products for our customers and we are regularly putting out articles and updates on our products that we feel our customers will find beneficial. Whether it's a new product range or new service we are offering we'd like you to be the first to hear about it.
What's more is that you will receive a free gift when you sign up. So if you would like a FREE gift and hear more about our products, then click the advert below.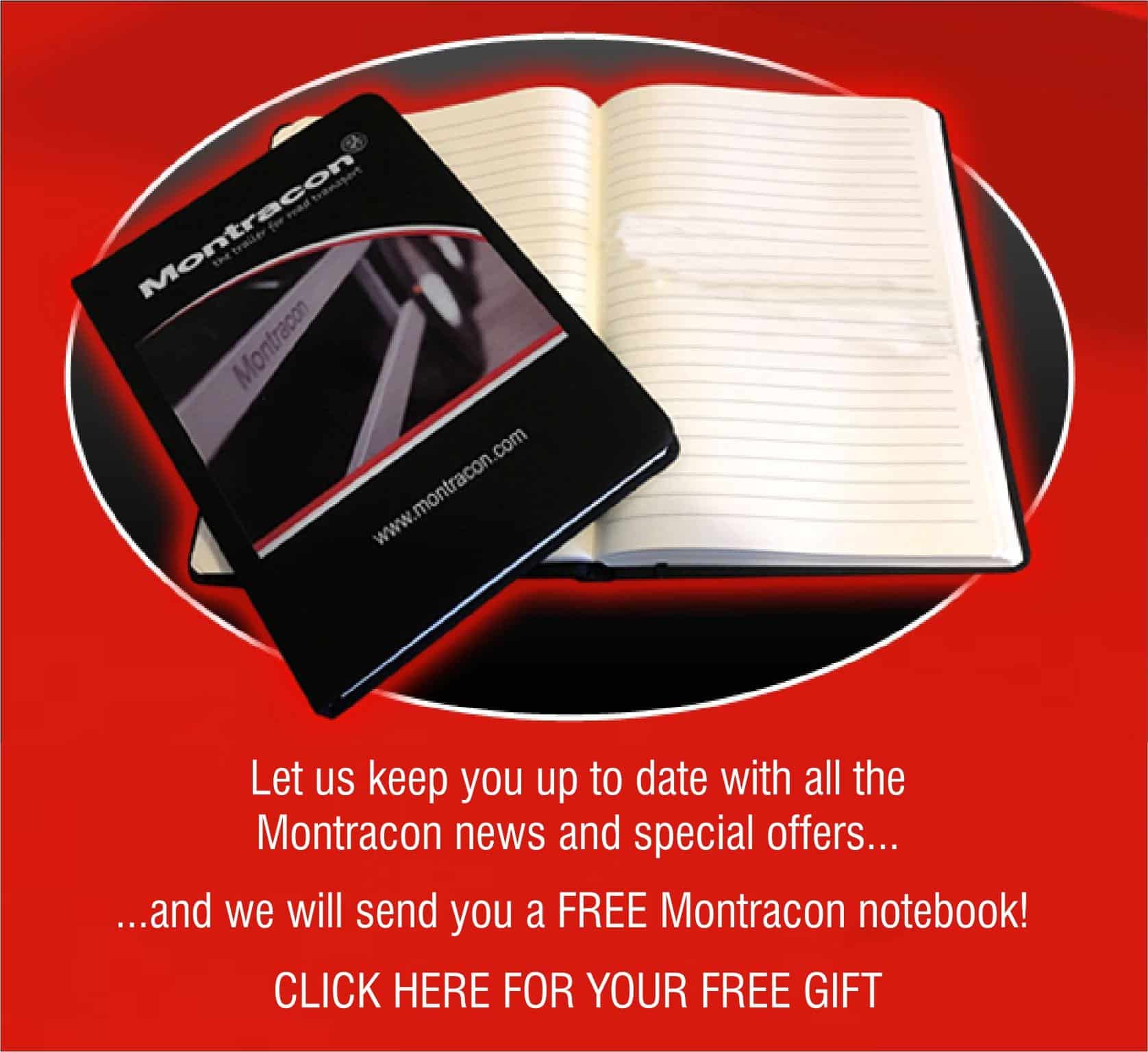 Finally, if you have any questions about Montracon's Trailer range or any other of Montracon's products or services, please email us on sales@montracon.com or ring us up on 01302 732500 (opt 1), alternatively have a more in depth look at our new website here.