Montracon secures another order for 24 Tesco Refrigerated Trailers
Following on from an initial order of 50 Tesco Refrigerated Trailers, Montracon have secured an additional order for a further 24 Fridges. The order also includes the manufacture and supply of a number of 10m Urban Refrigerated Trailers, which is a new product for Montracon to supply to Tesco.
This follows on from an initial supply of both 13.6 metre curtainsiders, 12.75 metre and 13.6 metre fridge trailers for Tesco over the last few months. These urban units are triple temp, with two split bulkheads and piek rated tail lifts.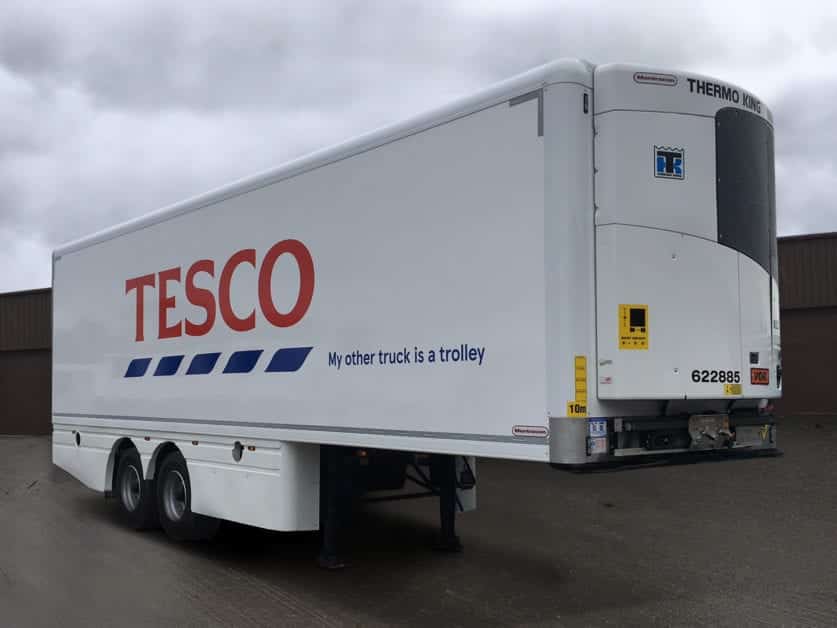 Montracon is the recognised leader in the development of the broadest range of high quality refrigerated and insulated trailers (Fridges) – from the standard single to the multi compartment/temperature – to handle all from farm collection of fresh produce to multi drop high street distribution.
We are really pleased to be able to successfully supply Tesco with our 10 metre and 13.6 meter refrigerated trailers.
Call us on + 44 (0) 1302 732500 to find out more about our refrigerated trailers.