Three Successful Trade Shows in Three Weeks for Montracon
The end of May / Early June have seen the staff at Montracon extremely busy promoting our products at various trade shows around the country. All the show had products manufactured in our Mallusk, Newtownabbey facility and we are pleased to report that all three shows have been a resounding success in terms of interest shown and sales made.
Vertikals Trade Show
The Vertikals trade show at Silverstone was the first of three shows that Montracon attended taking place at the end of May. We exhibited our 12Tonne Rigid Beavertail and also showcased our baseline specification MT45 Machinery Carrier. We had a lot of interest from potential customers as well as a lot of interest from some of our industry competition.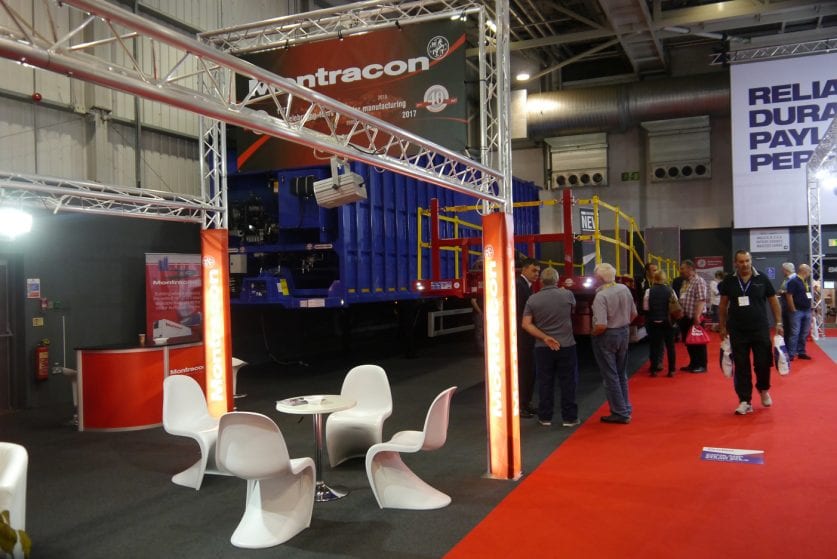 Tip-ex Trade Show
The next show was the Tip-ex Tipper show which was held in Harrogate over three days at the beginning of June. Here we exhibited a Half Pipe Steel Bodied Tipper as well as a high specification MT45 Machinery Carrier and an Ejector Trailer. The Machinery Carrier featured a Safety Walkway System, Side-Shift Flip Toe Rear Ramps, Pull Out Outriggers, High Capacity Winch and Headboard.
This was a very successful show for Montracon with orders secured on all three days of trading. The high spec Machinery Carrier sold directly from the show, as well as numerous leads for the sales team to follow up on.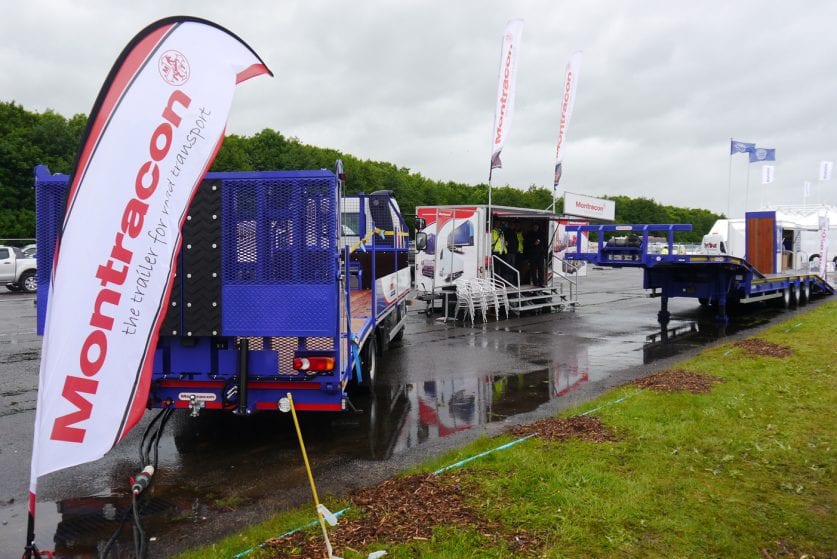 Plantworx Trade Show
The weather did its worst at the Plantworx show, but it didn't dampen the spirits of the Montracon staff "manning the stand". We exhibited the same two products as Vertikals in our 12Tonne Rigid Beavertail and MT45 Machinery Carrier. It was another successful show with an order secured for a high spec MT45 Machinery Carrier with various options specified. The fact Montracon builds Rigid Beavertail bodies also generated lots of interest.
Overall, although the experience of three trade shows on the trot was an intense one, it was also a very successful one. Montracon secured orders at all three shows and generated a lot of interest in its products from customers and competition alike.
Call us on + 44 (0) 1302 732500 to find out more about our products.