Montracon are trailer manufacturers that deliver on quality, strength and longevity
A blend of high technology, accumulated experience and traditional trailer manufacturers skills, Montracon's engineering excellence is the benchmark for others to aspire to. Its hall mark being the company's use of the most advanced hightech equipment available to complement the wealth of experience and traditional skills that the manufacturing and assembly line teams have accumulated.
With Montracon's head office in Doncaster and it's Manufacturing sites at Doncaster, England, and Mallusk, Northern Ireland, that have distinguished track-records of trailer production, each Montracon site works in harmony with a highly skilled and experienced workforce building what is probably the widest range of trailers available from any of the major European players.
In addition to its state of the art manufacturing facilities, Montracon has a dedicated refurbishment and repair facility near York, England which offers accident repairs, refurbs (all makes and models) fabrication or bodywork repair and repaint or livery upgrades. To complement its aftersales service Montracon also has numerous parts depots located throughout the country which provides ALL makes of trailer parts.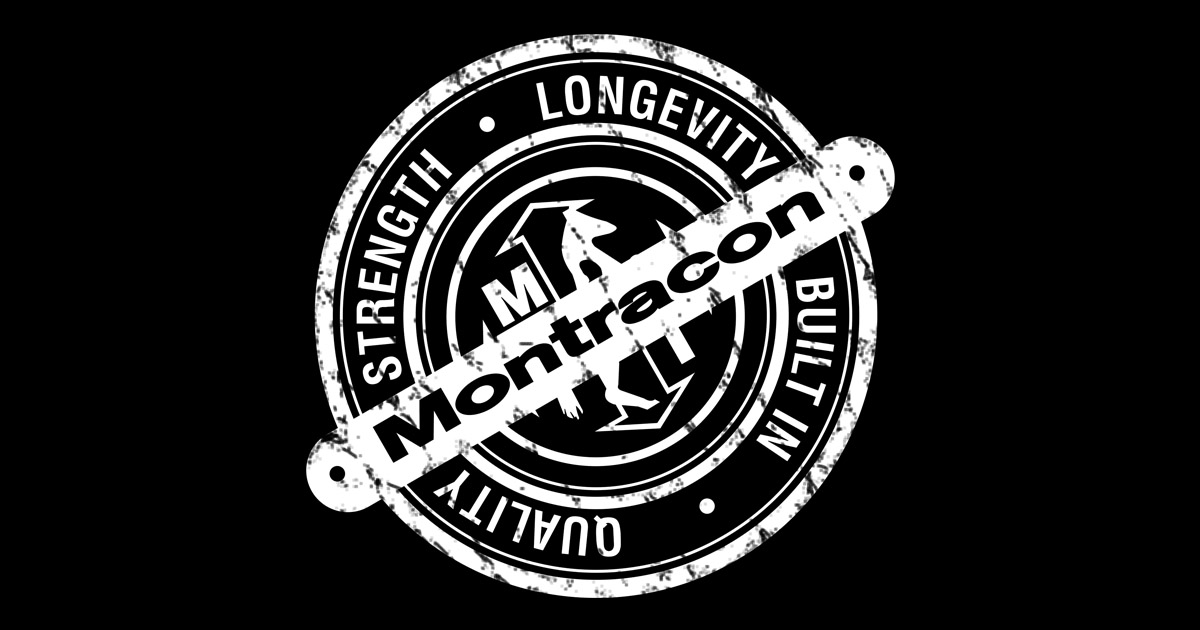 Curtainsiders
Whatever the application, Montracon has the Curtainsider tailored for the job. Operators have the choice from a straight frame single deck to a high volume step frame double-decker. These Curtainsider models are all available with a fuel-friendly canted roofline and side skirts and are also mounted on either tandem or triaxle bogies.
Box Vans
Of all the European trailer manufacturers, Montracon probably offers the most comprehensive range of any to ensure that its Box Vans meet the broadest and most diverse range of applications. Montracon Box vans are grp paneled and are supplied as either a single or step frame, the latter primarily for high cube operations. Trailers are mounted on either a single axle, or on a tandem or triaxle bogies for operation at up to 44tonnes gtw, and beyond.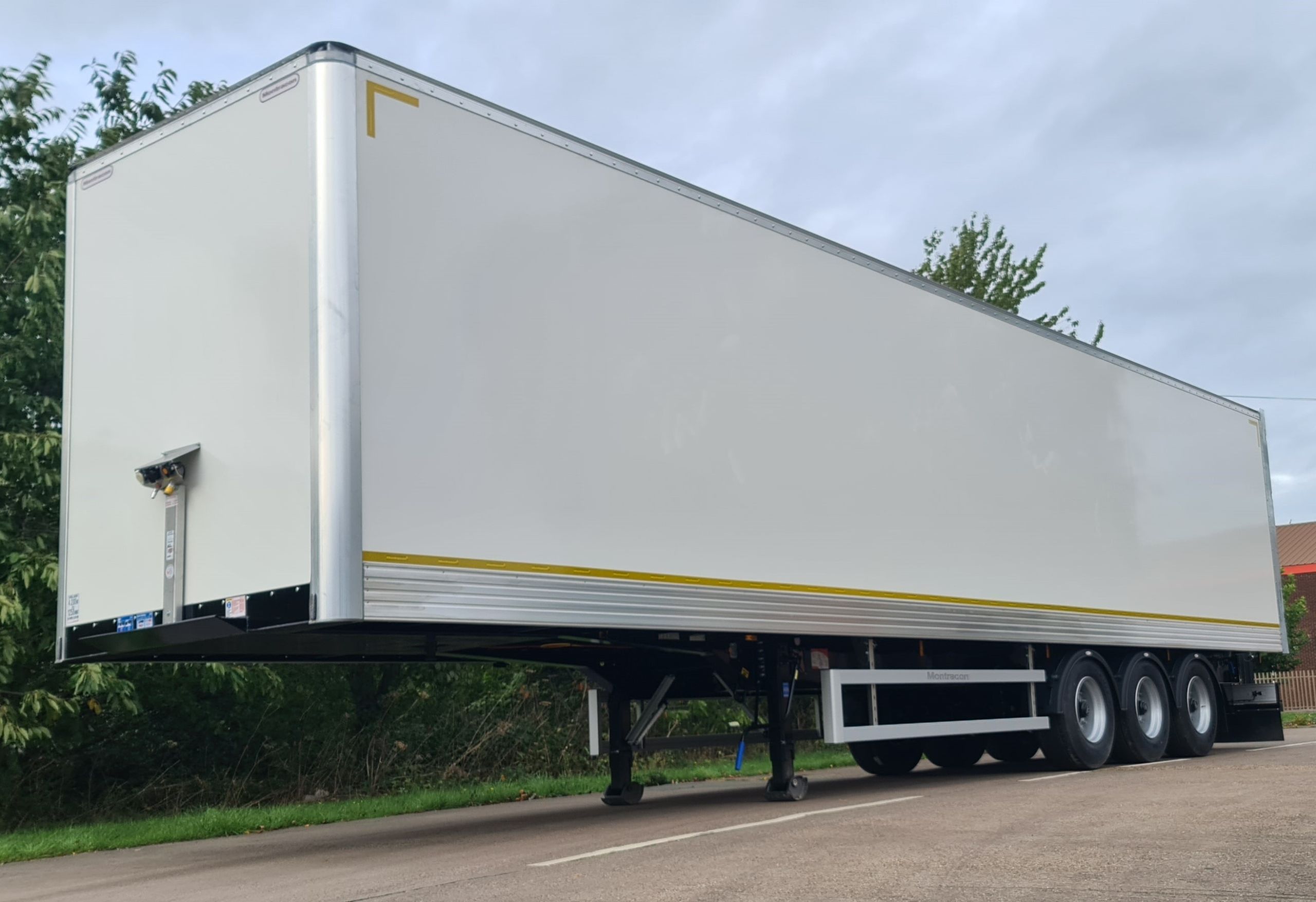 Flats
Montracon exploits fully the versatility of the flat platform trailer, known in the industry as Flats. Specifically in producing a range of model derivatives, including dual purpose units that offer the flexibility to handle a wide and diverse range of payloads, a flexibility unmatched by any other trailer type. In straight frame trim, the Montracon flats platform can also be supplied complete with twistlocks to carry ISO containers and/or with stanchions/sockets to contain payloads as diverse as logs and equipment for drilling rigs. In addition, it can be fitted with dropsides or be supplied with an integral coil well to carry steel rolls. Fixed or removable headboards are offered at any height in 50mm increments. Specification of the 'toe out' heavy duty side rave provides an alternative 'hook' for load straps. Other models include a rolling tilt or, indeed, a rolling or centre mounted crane for handling 'heavy side' building and construction materials, notably bricks and blocks.
Machine Carriers
Montracon has taken a leaf from the car industry when designing its new MT45 machinery carrier by engineering a standard specification base line common platform, with a range of optional modules, that at the ultimate level provide a trailer with unrivalled load versatility and its owner with optimum operational flexibility.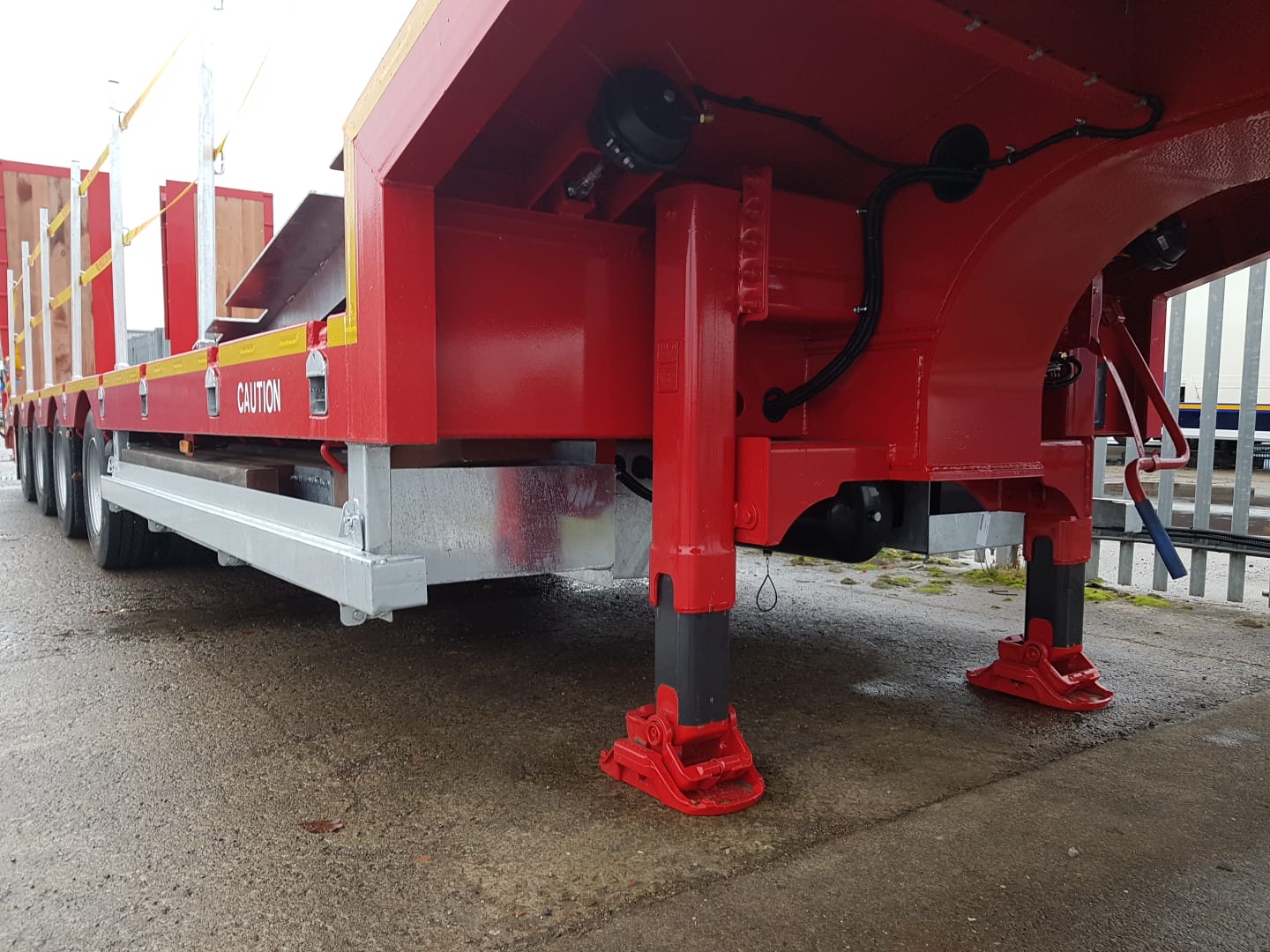 Skeletals
Our range of standard fixed length Skeletals that carry I.S.O containers is complemented by our Rolling Bogie Skeletal (RBS) trailer, designed to operate with the 13.6m container and 45' American container in addition to the standard I.S.O boxes. So whether you operate with a 20' or a 45' container, you can load and offload at the rear while remaining within legal restrictions when in running condition. Our skeletals are manufactured to the highest standard, using only the highest quality materials at our factory in Mallusk, Newtownabbey.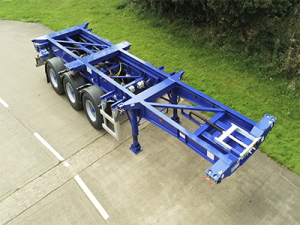 Montracon manufacture trailers that meet every need of the haulage industry. Long lasting and reliable, call us on 01302 732500 to order yours now.