Montracon's Trailer Repair Centre
Join the growing number of companies that place their work at our trailer repair centre in York. Our skilled, expert and dedicated team will fulfill your requirements, whether it be refurbishment, superficial repairs or insurance work.
At Montracon we are totally committed to providing an after sales service that exceeds our customer's expectations. From a dedicated refurbishment and repair centre in a purpose built facility near York the facility can handle superficial, major repairs and full 2nd life refurbishment. It can also offer a comprehensive accident repair service and liaison with insurance companies and their assessors.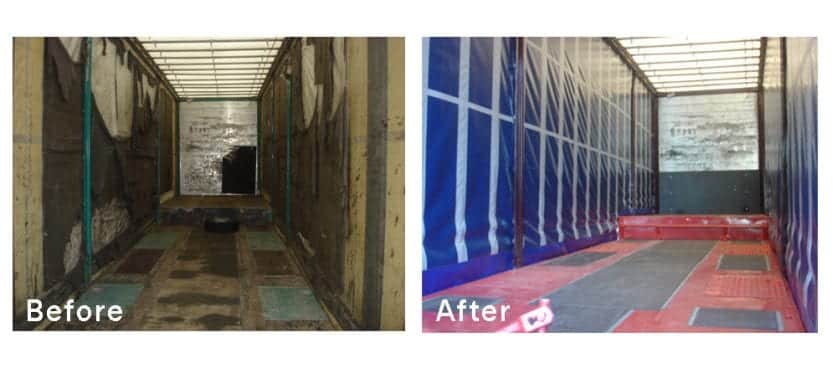 Our services include:
Accident Repairs
Body Refutbishment
Roof Repairs and Replacements
Door Repairs and Replacements
We Service all Makes and Models
GRP Panel Repairs
Curtain Repairs and Replacements
Interior Repairs
Chassis Repairs
Chassis and Running Gear Service Overhauls
Comprehensive Livery Service
Paintwork Touch Up and Respray
Refinishing
Insurance Work
To find out more about out trailer repair centre have a look at our website or for an estimate please contact Neil Stott on 07949 709336.