Montracon continue to Deliver for West Transport
Montracon have been manufacturing and supplying their products to West Transport for the last two years. They initially purchased twenty Box Vans in 2016. This was followed by an order for twenty curtainsiders, these were supplied in their fleet livery. Montracon are currently working on an order for a further twenty Box Vans which are being delivered as we go to press.
West Transport offer a range of transport services across the UK, these include warehousing, trailer rental & ATF. They provide a range of transport solutions that are tailored to meet its customers needs and requirements. We are very please West Transport has chosen Montracon to supply their trailer requirements.
Montracon's Box Vans are adaptable, strong, flexible and reliable. Designed for ease of loading/unloading they maximize usage while minimizing whole life costs. The sub-frames are all welded to resist side impact damage and optimum interior capacity is achieved through construction methods which retain inherent strength.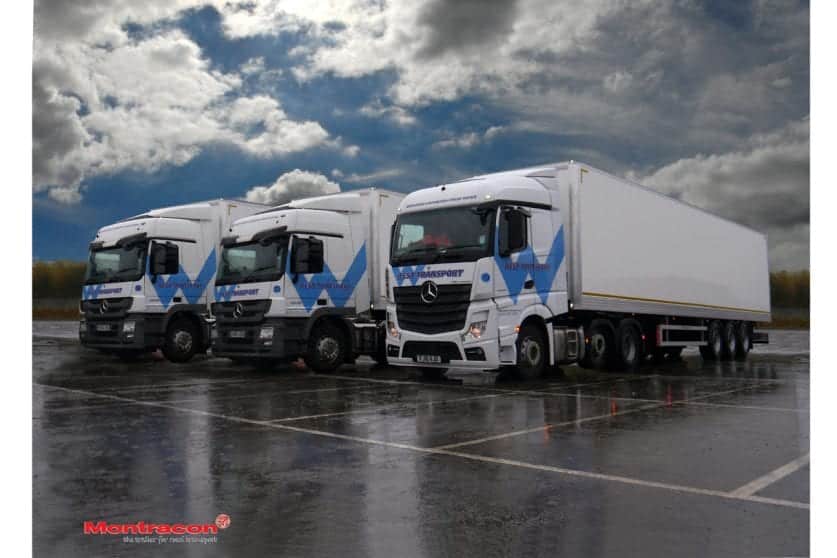 Bearing the user in mind, Montracon's many unique features make its GRP Box Vans the operators' first choice for quality that lasts. Montracon's Box Vans are the industry workhouse and the reason why many transport companies choose Montracon for their trailer needs.
With regards to their curtainsiders, Montracon has the curtainsider tailored for the job. Operators have the choice from a straight frame single deck to a high volume step frame double decker. All its curtainsider models are offered with a full range of options designed to maximise operator operating flexibility and fleet efficiency. Montracon's curtainsider trailer manufacturing is of the highest engineering quality.
Call us on + 44 (0) 1302 732500 to find out more about our varied product range.