Meet Steve Lymer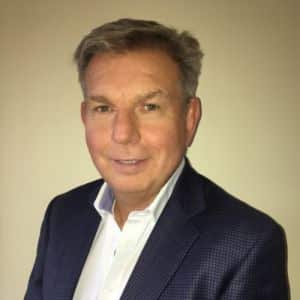 Steve joins Montracon with a wealth of experience and knowledge in the trailer industry. Steve is delighted to join the Montracon family and looks forward to developing and building customer relationships seen throughout his sales career.
Whether it is new or if you have a used trailer requirement, Steve's dedicated team of area sales managers strategically located across the British Isles are more than happy to help.
As you may already be aware, Montracon Limited offers the broadest range of trailers and model variants than any other manufacturer currently serving the UK market.
Flats, Skeletals, Curtainsiders, Vans, Tippers, Brick & Block and Machinery Carriers, to name but a few, which are all designed and built within the UK. Whether choosing from their standard model range or bespoke to meet your specific requirements.
Montracon Limited also offer finance packages tailored to match your needs, subject to terms and conditions.
Montracon Limited is the only UK manufacturer to offer a large regular stock replenishment program on a variety of new trailers meaning that we always have immediate availability of the trailers that you'll need.
The enviable reputation that Montracon Limited has for strength, quality and longevity coupled with the high level of support services they provide; two more reasons why Montracon Limited should top your shopping list.
So, if you are looking to maximise the efficiency of your fleet operations and the acquisition of trailers is in your plan, please give Montracon a call to discuss your requirements and the solutions Montracon Limited can provide on 01302 732500.
---
New Stock – Ready for immediate delivery
Representatives from Montracon Trailers have been out and about and promoting the benefits of the new trailer stock, visiting companies, as well as attending trade shows. During this time, a lot of questions get asked about our new stock product range.
With this in mind Montracon's New Sales & Marketing Director, Steve Lymer, has compiled a Q&A of some of the most popular questions that have been asked of the Montracon sales team and staff. 
What trailer types do you have in stock?
We have various trailers ready for collection in our stocked range, Including Curtainsiders, Box Vans, Flats, Machinery Carriers, Tippers and more. These can be explored on our new stock page on our website.
What specifications are available?
We have many types and sizes available. From 4.2m overall height Curtainsiders up to 4.650m tall-boys. There are flats, PSK's and numerous specifications of the very successful MT45 machinery carrier. Come and find your perfect trailer match on our new stock page. There you will find details of the stock available, what is coming through and the specifications on each.
Why buy with Montracon?
Montracon manufactures high-quality trailers right here in the UK. In addition, we ensure that every trailer we produce has Quality, Strength, and Durability Built In. But don't just take our word for it. A glance across the national trailer fleet demonstrates clearly that Montracon trailers are chosen regularly by all, from major high street names, leading supermarkets chains and major logistics providers.
Can I drive away today?
All of our stocked range is ready and waiting for you. What's more, if we don't have the trailer in stock right now rest assured there will be one rolling of the production line soon. With our on-going stock programme we are committed to providing a unique purchasing experience built with your business needs in mind.

If you need to ask any more specific questions about Montracon's new trailer stock then visit our website to see what's available, an example can be seen below, or why not give us a call on 01302 732500 (opt 1).