Montracon Returns to the TipEx Show 2019
Montracon attends the show for the 5th year running.
This year Montracon is returning bigger and better than the last, with not 1 but 2 newly designed products set to wow audiences once again.
Come down and meet our friendly team 30st May t0 1st June at the Harrogate Convention Centre. You can find us at Hall M (Stands M3-M5). Register to attend click here.
Tip-ex is the UK's only dedicated tipper, bulk transport, and tanker event. With over 100 leading manufacturers and suppliers exhibiting, TipEx has become the must-attend event for operators in the dry bulk and liquid tanker sectors. Visit us on stands M3 – M5 where we will be showcasing the latest innovation from Montracon, The trailer for road transport.  Click here to register to attend.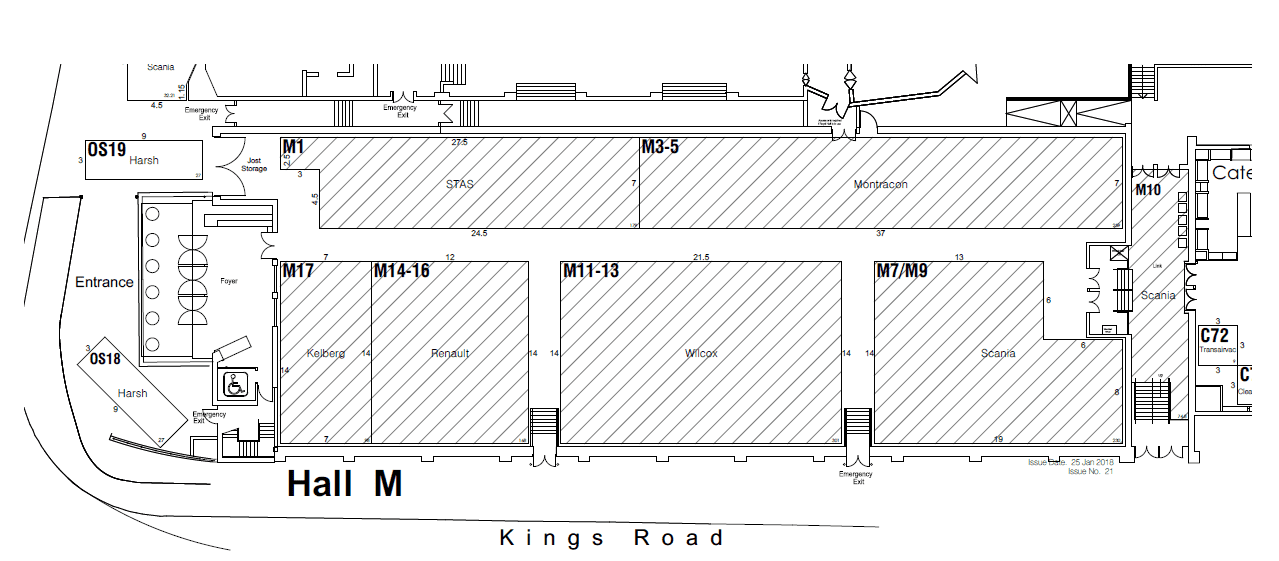 The star of the show last year had to Montracon MT45. The market leading machinery carrier. Take a look at our video below with our Specialist Products Sales Manager Jeff Wright.
The Montracon MT45 trailer offers maximum flexibility, a truly versatile machinery carrier suitable to carry most product variants without the need for doubling investment in trailer purchase. To keep ahead of the competition, Montracon has introduced even more new features to the MT45 Machinery Carriers range and it does not stop there. Want to know more information? Give us a call on 01302 732500 or click here.
Our team is happy to help find the right solution for your business. Come and have a chat, find us at Hall M Stands M3-M5. We look forward to seeing you there. If you would like to find out more click here or give us a call 01302 732500.
Travel Information:
Harrogate Convention Centre is located in the centre of town, at the junction of Kings Road and Ripon Road. For more information on traveling to the venue by road, rail or air please visit https://www.harrogateconventioncentre.co.uk/visitors/getting-here.
Parking:
The Convention Centre has its own car park underneath the Auditorium with around 158 spaces. You will also find another 1200 spaces at Jubilee and Victoria car parks in the centre of Harrogate, also just a few minutes' walk from the Convention Centre and Royal Hall. Jubilee car park is the closest at just three minutes' walk from Entrance 4 (Hall M), Royal Hall and Entrance 5 (Hall A). For more information please visithttps://www.harrogateconventioncentre.co.uk/visitors/parking.
Disabled Accessibility at Harrogate Convention Centre:
There is Blue Badge parking in Harrogate Convention Centre's underground car park with direct lift access to Entrance One of the Auditorium. For more information please visit https://www.harrogateconventioncentre.co.uk/visitors/accessibility.