Montracon continue to supply Curtainsiders to Euro Packaging
Euro Packaging is a privately owned UK based manufacturer that supplies and services a wide range of major UK and European retailers. Established in 1974, the company has over 40 years experience in servicing the retail, leisure, food service and hospitality sectors. Montracon are very pleased to be able to supply curtainsiders to Euro Packaging.
Euro Packaging pride themselves on delivering exceptional customer service. It is the cornerstone of their business. Their goal is simple, to ensure that they deliver the right product, to the right place, at the right time. In order to achieve this goal, their infrastructure needs to be top quality. This is the reason why Euro Packaging choose to purchase their curtainsider fleet from Montracon.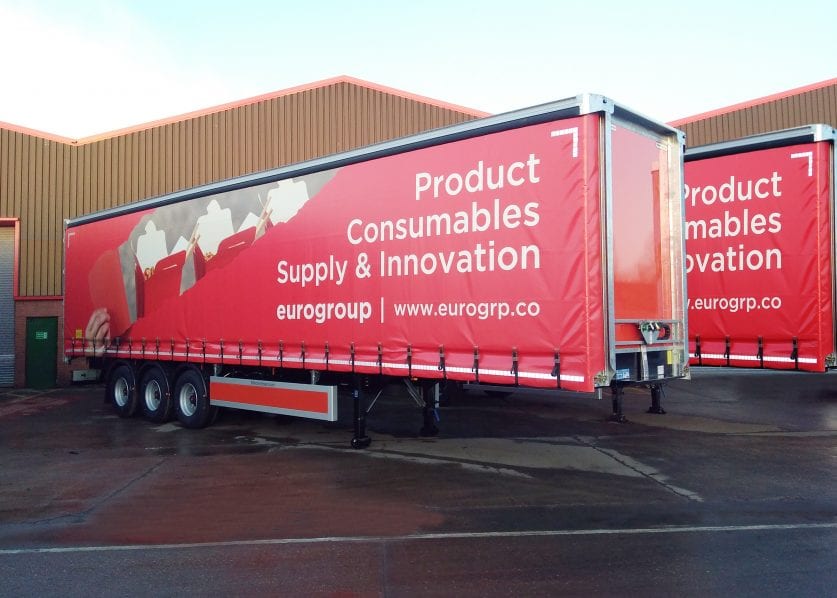 Montracon have manufactured and supplied fourteen trailers for Euro Packaging, all with very different striking liveries. This batch of curtainsiders were 13.6m long, ENXL rated, 4.4m overall height curtainsiders that give a clear side loading aperture.
Paul Davis at Euro Packaging is very pleased with the quality of Montracon's products and commented:
"I'm extremely happy with the quality of the curtainsiders that we receive from Montracon. Not only are the trailers of the highest quality, but the level of service really makes a difference as well. It's fair to say that the quality that Montracon provide really does fit in with our core brand values."
Call us on + 44 (0) 1302 732500 for further details on this or any other of Montracon's range of products.