The Montracon Postless Curtainsider
✔️Low maintenance
✔️All bolted construction
✔️Clear side loading
✔️ENXL rated option
✔️Load restraint options
✔️Front & rear ratchet tensioners
The Montracon Postless Curtainsider is a proven design tried and tested by many Montracon customers. Here is what Tony Knowles, managing director of Knowles transport said about his recent Montracon Postless Curtainsder order;
"Montracon is very competitive and the trailers we already have are certainly well up to the job hence why we keep coming back for more.
Montracon trailers have a reputation for their strength and longevity. We work the trailers hard and they have definitely stood the test of time".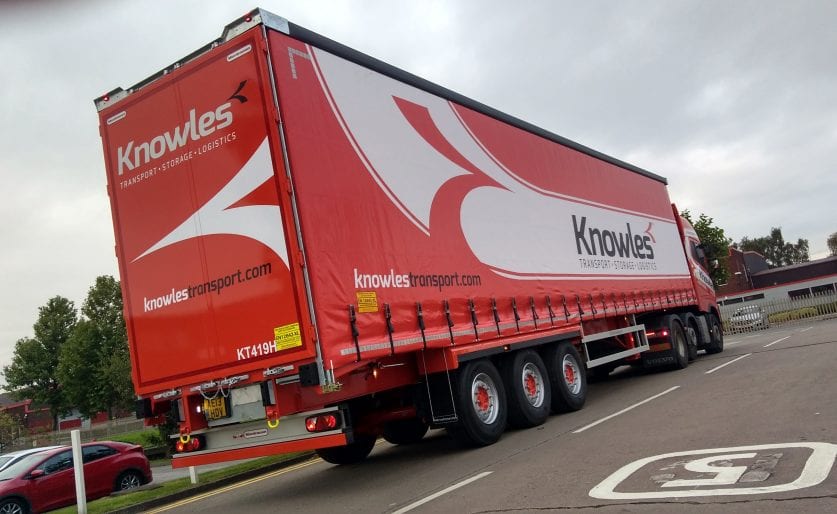 Knowles Transport continues to order trailers from Montracon with a further 20 Postless Curtainsiders added to their fleet. 
Why choose Montracon?
Montracon is part of Ballyvesey Holdings, which has a long history in trailer production and commercial vehicle sales, Montracon has made steady progress in the UK market over the last 40 years.
A blend of high technology, accumulated experience, and traditional trailer manufacturing skills. Montracon's engineering excellence is the benchmark for others to aspire to. Its hallmark being the company's use of the most advanced high-tech equipment available to complement the wealth of experience and traditional skills that the manufacturing and assembly line teams have accumulated.
Whether you require Curtainsiders, Box Vans, Flats, Skeletals, Tippers, Double-deckers, Machinery Carrier's no-one can beat our total production package and unique 5-year quality guarantee. To ensure we are able to deliver such extraordinary service well into the future, unique graduate and apprentice training programs are already firmly in place. Our success is built on such continuity, along with our commitment to top quality products and comprehensive customer care. All of which you can benefit from by choosing Montracon, The Trailer for Road Transport.
Want to know more information? Our team is on hand to answer any of your questions. Feel free to give us a call on 01302 732500 or click here.