Montracon's Curtainsiders are manufactured with flexibility in mind.
Whatever the application, Montracon has the curtainsider tailored for the job. All of our curtainsider models are offered with a full range of options that are specifically designed to maximise your operating flexibility and your fleet efficiency. Renowned for their quality, reliability and durability, Montracon's curtainsiders have an enviable, proven performance record across the road transport industry.
The key to the success of Montracon's curtainsiders is the flexibility and options available to their customers. Operators have a choice from a straight-frame single deck to a high volume step frame double decker. All models are available with a fuel-friendly canted roofline, side skirts and other tailored fuel saving features. Read more about these here.
To facilitate quick and easy repair of accidental damage, Montracon's curtainsiders are manufactured with low maintenance all bolted body construction. There is also a five-year chassis/body warranty. Montracon's standard spec trailers are available immediately with popular specified options pre-engineered and fitted on line for fast delivery. For a full range of options visit the curtainsider website page here.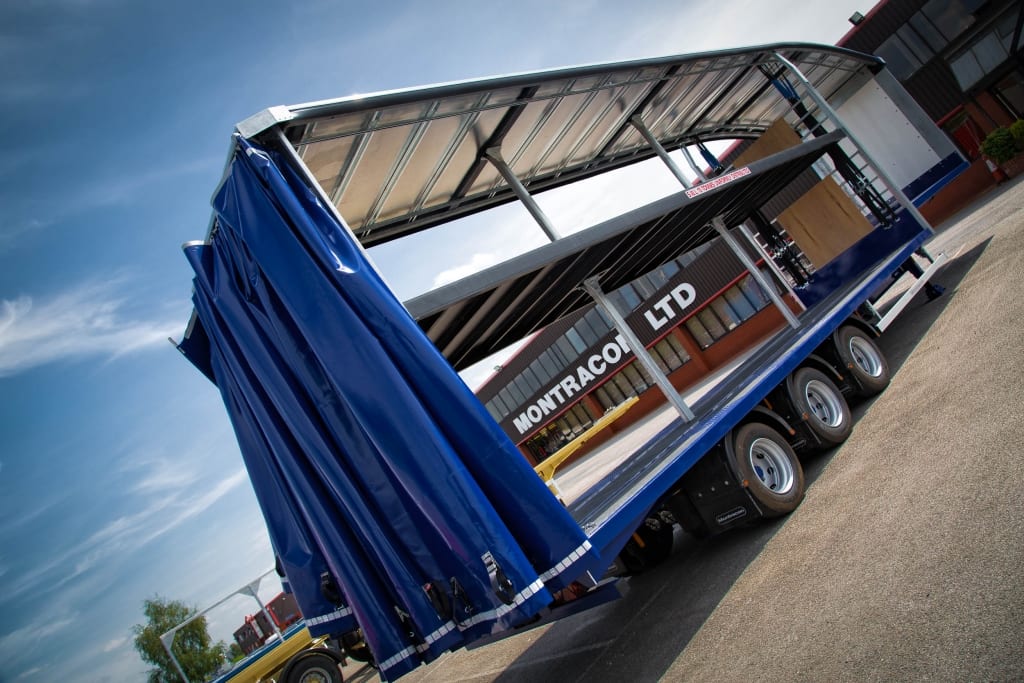 As well as this, a key benefit of purchasing one of Montracon's Curtainsiders is the after sales support that you receive as part of Montracon's one-stop shop approach to trailer manufacturing. Some of these services include warranty and support, finance support, a dedicated parts service, and repair centre.
Montracon have been out promoting the benefits of the Curtainsider range, visiting companies nationwide, as well as attending trade shows. During this time, a lot of questions get asked about our product range and Montracon's Curtainsiders are no different.
With this in mind Montracon's Sales Manager, Simon Cahill, has compiled a Q&A of some of the most popular questions that have been asked of the Montracon sales team and staff.

What models do you offer?
"We offer a wide range of models, including single, tandem and tri-axle in various lengths to include urbans, straight frames, step frames and double deck variants".
What options are available?
"We have different options available, these include tail lifts, shutters and aerodynamic and fuel saving design options". Read more about them here.
With ever increasing emphasis now being placed on Health & Safety, what options can Montracon provide to help reduce avoidable accidents?
"We have numerous options introduced to help reduce avoidable accidents, but we will always work with you to find the right solution that fits with your operation. Here are a few options you may wish to consider:"
Sliding and swing out coupling rails
Postless designs to keep the driver away from the danger areas when loading/unloading
Driver fall arrest systems
Access ladders and grab handles
Soft-Docking Systems
Anti-slip grip paint and/or tape
What unique selling points do Montracon Curtainsiders have?
"All Montracon trailers, not just curtainsiders come with;"
One stop shop – we build the chassis and body
In-house paint system and applications
Tried and tested designs
Unique designs with strength in engineering
Listen to what you want with bespoke manufacturing
40 years' experience of trailer manufacturing
Experienced team of sales consultants and engineers
Montracon has authorised repair agents geographically positioned to cover the whole of the British Isles

If you need to ask any more specific questions about Montracon's Curtainsiders product range then visit our website or why not give us a call on 01302 732500 (opt 1).
Montracon's Curtainsiders are a popular product in our extensive product range. This is down to the quality of the workmanship and the aftersales care that Montracon provide. Montracon's company motto is 'Quality, Strength, Durability Built In' and this transcends into every product that Montracon manufacture.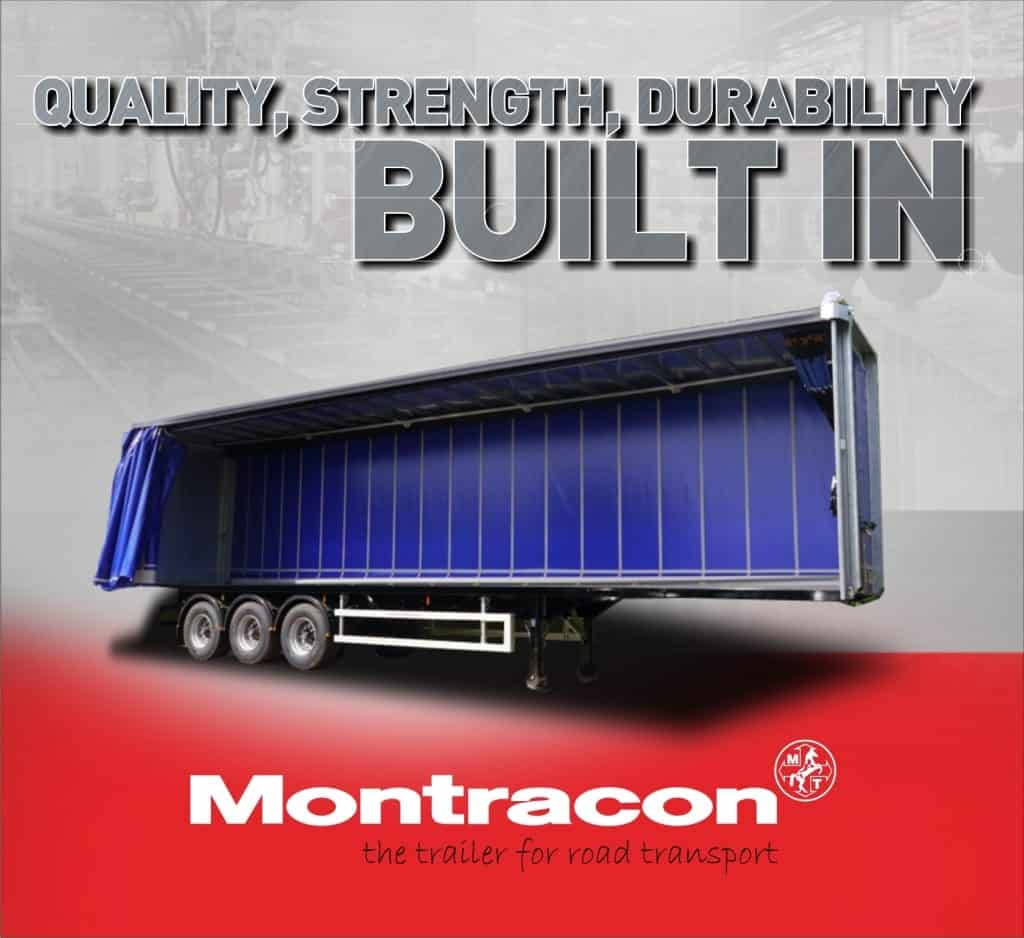 Montracon's Curtainsider customers are happy to endorse the quality of the products, here is just what one of Montracon's satisfied customers had to say about their  recent Curtainsider purchase:
"This highly visible livery gives us a better presence on the road, we are very proud of this. It's simple, stylish and stands out from the crowd" – Gary Major, MD, RG Fenn. Check this out…
Montracon are committed to providing quality products for our customers and we are regularly putting out articles and updates on our products that we feel our customers will find beneficial. Whether it's a new product range or new service we are offering we'd like you to be the first to hear about it.
What's more is that you will receive a free gift when you sign up. So if you would like a FREE Montracon notebook and pen and hear more about our products, then click the advert below.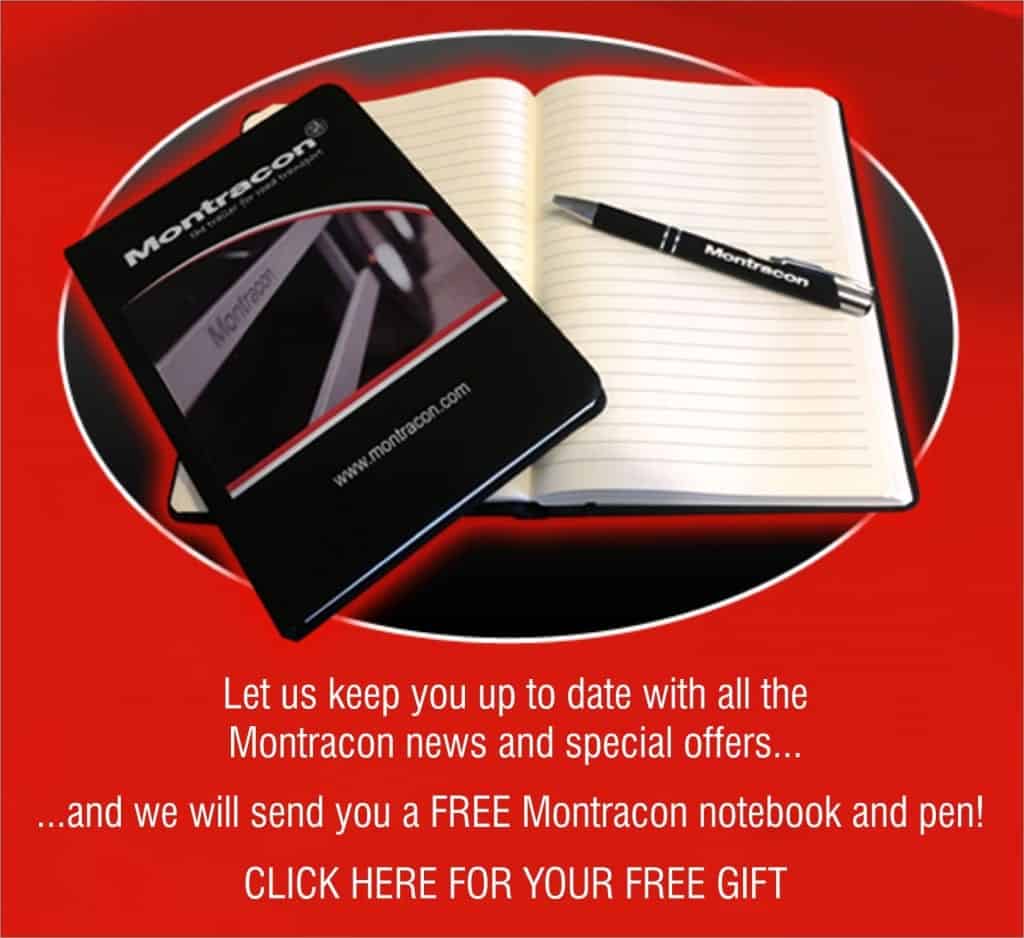 Finally, if you have any questions about Montracon's Curtainsiders range or any other of Montracon's products or services, please email us on sales@montracon.com or ring us up on 01302 732500 (opt 1), alternatively have a more in depth look at our new website here.